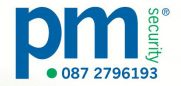 For all your security needs contact Padraig Moore on: 087 2796193 or pmsecuritysystems@gmail.com... ...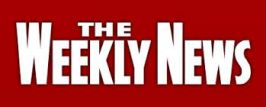 02 October 2017

PARISH NEWSLETTER CLICK HERE!!!
DKK Lotto: The winning numbers of Monday 25th September were: 16, 22, 25. There was no jackpot winner. The following won €30 each: Adrian Murphy, E. Dunne, Noel Hickey, Niamh O'Donovan and Fiona Delaney. Next week's jackpot will be €3,400. Bingo is in St. Eoghan's Centre each Saturday night at 8.30p.m.

BRIDGE LESSONS FOR BEGINNERS will commence in St. Eoghan's Centre, Kilmoganny on this Wednesday 4th October at 8.00 p.m.. It is not necessary to have any card playing experience. The cost of 10 lessons on 10 successive Wednesdays is €30 including tea/coffee. For further details contact 087 – 2257498.
ENROLLMENT MASS FOR THOSE RECEIVING FIRST HOLY COMMUNION next year will be celebrated in St. Leonard's Church, Dunamaggan next Sunday 8th October at 11.00 a.m.

OPEN MIC NIGHT will take place on next Thursday 5th October at 8.00 p.m. in St Eoghan's Community Centre Kilmoganny. All are invited to attend. If you would like to tell a story, sing a song, play music, read a poem etc. please contact Alva on 0858641378.

VOLUNTEER TO ETHIOPIA: Gemma Long is travelling as a volunteer to Ethiopia with Youth Release again this year. They are looking for donations of supplies for the youth centre If you can contribute any of the following: School materials (excluding books), first aid supplies, sanitary products, football jerseys and boots, school bags, children's shoes, girls clothes 8 years and over, baby vests. Or if you wish to donate a sum of money she can buy items needed. You can text or ring Gemma on 087 2483922 or Maura on 087 2632581 to organise collection. She would need the items for packing by October 20th.
DUNAMAGGAN PARISH PASTORAL COUNCIL will meet on Thursday 12th October in St. Eoghan's Centre, Kilmoganny. It will be planning for activities between now and Christmas. It must also nominate representatives to the Southern Deanery Pastoral Council as the term of office of the present Council has ended.

KELLS HANDBALL CLUB: Kells representatives in the County Juvenile 60 x 30 tournament in U10 singles were Tim Doherty and Conor Lawton, in the U11 singles were John Hayes and Cathal Buckley, in the Girls U11 singles were Taryn Morant and Aoife Healy and in the Boys U10 Doubles Tim Doherty and Jamie Tallon. In the Boys U11 Doubles Cathal Buckley and John Hayes defeated Cian Farrell and Eanna O'Keeffe in the final. In the Boys U14B singles was Ciaran Phelan and in the Boys U12B singles Joseph Prendergast was the eventual winner defeating C.J. Fitzpatrick (Mullinavat) in the Final. Congratulations and very well done to all the Kells players who participated.

KELLS NEW YOUTH GROUP whose membership is open to Teens from 13 and 17 years will have its first meeting on next Friday 6th October and on successive Fridays from 7.30 p.m. till 9.30 p.m. in Kells Community Hall. The Group is affiliated to Ossory Youth Kilkenny. Membership is €20 and the contribution each night is €2. For further information please call Irene 0872447677.