Shop online at www.treacyscarpetsandfurniture.ie Carpets, Timber, laminate and Vinyl floors, Mattresses, beds and bedroom furniture, dining room, sui...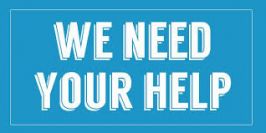 07 October 2017

Help needed, if you can help out on any of the following dates please text philip on 0872831590.
Sat 7th Oct,
Sat 14th Oct
Fri./Sat/Sun 20th to 22nd Oct
All for a good cause - Reign of Terror OCR, which is a huge event for our small community. Young/Mature, Male/Female all help greatly appreciated. Flexi hours and a pick of jobs. Will also be good craic ...