Shop online at www.treacyscarpetsandfurniture.ie Carpets, Timber, laminate and Vinyl floors, Mattresses, beds and bedroom furniture, dining room, sui...
Weekly News 10th Oct 2017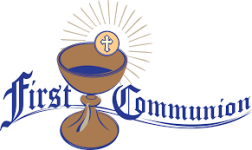 09 October 2017

KILMOGANNY BRIDGE CLUB: The results of Wednesday 4th October: 1st: Nellie Lahart & Moira Hicke3y; 2nd: Jackie Kenneally & Rita Townsend: 3rd: Emer Wallace & Carmel O'Sullivan. Bridge takes place each Wednesday at 8.00 p.m. in St. Eoghan's Centre, Kilmoganny. Visitors are always welcome. Bridge classes commenced last Wednesday but if you wish to join the class then come this Wednesday.
PARISH NEWSLETTER CLICK HERE!!!
THE ENROLLMENT MASS FOR THOSE RECEIVING FIRST HOLY COMMUNION next year was celebrated in St. Leonard's Church, Dunamaggan on last Sunday 8th October at 11.00 a.m. 34 children were enrolled at the mass.
VOLUNTEER TO ETHIOPIA: Gemma Long is travelling as a volunteer to Ethiopia with Youth Release again this year. They are looking for donations of supplies for the youth centre. If you can contribute any of the following: School materials (excluding books), first aid supplies, sanitary products, football jerseys and boots, school bags, children's shoes, girls clothes 8 years and over, baby vests. Or if you wish to donate a sum of money she can buy items needed. You can text or ring Gemma on 087 2483922 or Maura on 087 2632581 to organise collection. She would need the items for packing by October 20th.
DUNAMAGGAN PARISH PASTORAL COUNCIL will meet on this Thursday 12th October in St. Eoghan's Centre, Kilmoganny. It will be planning for activities between now and Christmas. It must also nominate representatives to the Southern Deanery Pastoral Council as the term of office of the present Council has ended.
CAMPHILL, KYLE will hold their annual craft fair on Sunday 22nd October from 1.00 p.m. – 5.00 p.m. Items at the fair include pottery, weavery, crafts, Bric & Brac, Wheel of Fortune, Hot Food, tea/coffee, Fresh Vegetables, children's games etc.
HIUSTORY OF DUNAMAGGAN next meeting will be on Tuesday 24th October at 8.00 p.m. in St. Eoghan's Centre, Kilmoganny. All who are interested in the project are welcome to attend.