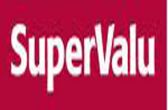 Green Street, Callan, Co. KilkennyTel: 056 7725603Fax: 056 7725153 Moblie:-086-8300102Email: dermotmccabe2@eircom.net OPENING H...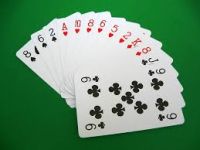 05 February 2018

KILMOGANNY BRIDGE CLUB: The results of last Wednesday 31st January were: 1st: Jackie Kenneally & Rita Townsend; 2nd: Carmel O'Sullivan & Emer Wallace; 3rd: Mary Lonergan & Kathleen O'Shea. Visitors are always welcome to Bridge in St. Eoghan's Centre, Kilmoganny on Wednesdays at 8.00 p.m. Partners will be provided on the night.
PARISH NEWSLETTER CLICK HERE!!!
KELLS HISTORICAL GROUP will meet on the first Wednesday of each month in Mullins Mill for about an hour. The first meeting will be on this Wednesday 7th February at 9.00 p.m. For further details contact Liam O'Sullivan at 087 – 9101571.
ASH WEDNESDAY, the beginning of Lent, will be celebrated on Wednesday next 14th February. Blessed ashes will be distributed at masses in St. Leonard's Church, Dunamaggan at 9.30 a.m., St. Joseph's Home, Kilmoganny at 12.10 p.m. and in St. Eoghan's Church, Kilmoganny at 7.00 p.m.
DUNAMAGGIN GAA CLUB Registration days for all members will be held on Saturday 24th February in St. Eoghan's Centre Kilmoganny after 7.30 p.m. mass and on Sunday 25th February after 11.00 a.m. mass in St. Leonard's Hall Dunnamaggin.
THE DUNNA DASH: The 5th Annual "Dunna Dash" 5km Family Fun Run & Walk in aid of St. Leonard's National School will be held again this year on Sunday 4th March 2018 at 12.30 p.m.. Registration will be from 11.30 a.m. in the school hall on the day. Sponsors are currently sought for the children's medals. If you are interested in or know of anyone or company who would be willing to help with this please let Barbara Rossiter, Aine Walsh or Yvonne Lyons know.