Hughes O'Brien Chartered Engineers & Assigned Certifiers Frank 086 8638648 ...
Weekly News 12th Feb 2018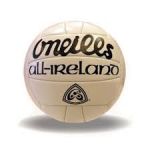 12 February 2018

ASH WEDNESDAY, the beginning of Lent, will be celebrated on today 14th February. Blessed ashes will be distributed at masses in St. Leonard's Church, Dunamaggan at 9.30 a.m., St. Joseph's Home, Kilmoganny at 12.10 p.m. and in St. Eoghan's Church, Kilmoganny at 7.00 p.m.
PARISH NEWSLETTER CLICK HERE!!!
DUNAMAGGIN GAA CLUB Registration days for all members will be held on Saturday 24th February in St. Eoghan's Centre Kilmoganny after 7.30 p.m. mass and on Sunday 25th February after 11.00 a.m. mass in St. Leonard's Hall Dunnamaggin.
The juvenile medal presentation will take place on this Saturday evening at 6.00 p.m. in St Leonard's Hall. All welcome to this presentation.
KILMOGANNY FOOTBALLERS DOUBLE SUCCESS. Last Sunday was a very succesful day for Kilmoganny Footballers as the U 13 team defeated neighbours Ballyhale Shamrocks by 3 – 5 to 1 – 2 adding to their victory the previous week over Slieverue. The Senior Footballers had a good win over Co. Champions Mullinavat on a score of 4 – 8 to 2 – 8. The game was tight but Conor Coffey's third goal and Jamie McLoughlin's goal were the difference in the end.
THE DUNNA DASH: The 5th Annual "Dunna Dash" 5km Family Fun Run & Walk in aid of St. Leonard's National School will be held again this year on Sunday 4th March 2018 at 12.30 p.m.. Registration will be from 11.30 a.m. in the school hall on the day. Sponsors are currently sought for the children's medals. If you are interested in or know of anyone or company who would be willing to help with this please let Barbara Rossiter, Aine Walsh or Yvonne Lyons know.
THE PAT WALSH MEMORIAL COMMITTEE will hold a meeting in St. Leonard's Hall, Dunamaggan on Tuesday 27th February at 8.30 p.m. so as to make arrangements for this year's Easter Sunday Parade.
KELLS HANDBALL CLUB: In the Cumann na Bunscoil handball competition Kells Handball Club members who participated were in the Girls U 11 Singles Mia O'Connell, Katie Grace, in the Boys U 11 Singles Ciaran Hickey won out the County Title but lost out in Leinster, in the Boys U 11 Doubles Tim Doherty/Jamie Tallon, in the Boys U 13 Singles John Hayes, Joseph Prendergast, Noah Manogue, in the Boys U 13 Doubles Cathal Buckley/Ross O'Neill won the County title but unfortunately lost out in the Leinster Final.
In the Juvenile Leinster 40 x 20 semi-finals in the U 12 Doubles Cathal Buckley/John Hayes defeated Zach Boshell/Sean Cummins (Meath); in the U 13 Doubles Joe Prendergast (Kells)/James Purcell (Windgap) defeated Glenn Ryan/Cillian O'Rourke (Carlow); in the U 15 Doubles Ciaran Phelan (Kells)/Sean Barron (Windgap) defeated Owen Cummins/Diarmuid O'Neill (Carlow). Good luck in the Leinster Finals.
The Dunamaggin Lotto can be done in Kells Handball alley. You never know you might be lucky.
KILMOGANNY BRIDGE CLUB: The results of last Wednesday 7th February were: 1st: Nellie O'Shea & Philip Brennan, 2nd: Mary Dunne & Margaret Grace; 3rd: Grace Landy and Elizabeth Lanigan. Visitors are always welcome to Bridge in St. Eoghan's Centre, Kilmoganny on Wednesdays at 8.00 p.m. Partners will be provided on the night.