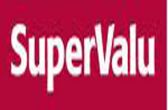 Green Street, Callan, Co. KilkennyTel: 056 7725603Fax: 056 7725153 Moblie:-086-8300102Email: dermotmccabe2@eircom.net OPENING H...

02 June 2019

There will be a 6 km walk through Ballun,overlooking Kilmoganny on Sunday 2nd June at 12 noon.Commencing in Kilmoganny village. 10 euro per adult. 2 per child.Family concessions.There will also be a Table Quiz at 8pm in Dunphys followed by Cabaret at 10.15pm.
Proceeds go to help cover expenses for the Kilmoganny August Festival.
This has been a fantastic festival over the last few years and proceeds from August Festival have gone to many local groups. Please support if you can.