Shop online at www.treacyscarpetsandfurniture.ie Carpets, Timber, laminate and Vinyl floors, Mattresses, beds and bedroom furniture, dining room, sui...
Weekly News 3rd June 2019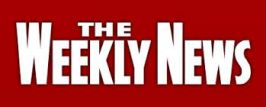 03 June 2019

Bridge every Wednesday in St. Eoghans Centre, Kilmoganny at 7.20pm. All welcome.
Community Gathering for All in Dunnamaggin Parish: The first Community Gathering this summer will take place in the Old School, Dunnamaggin on Saturday June 8th from 11.30am to 1.30pm. Everyone who lives in Dunnamaggin Parish is invited to come and join us for a cup of Tea or Coffee and see what the newly formed working group has planned for the summer. Give us feedback and suggestions for what you would like to see happen within our community. Young and not so young, new to the Parish or resident for a long time, all are welcome.
Mizen to Malin
Nine cyclists from the Kells Angels Cycling Club in county Kilkenny, we are cycling the lenght of Ireland from Mizen in Cork to Malin in Donegal over 3 days from the 8-10th of June 2019.
The total distance of the cycle is around 620Km.
We are doing it to raise funds for two worthy charities in the Kilkenny area, St Lukes Carlow Kilkenny Stroke Unit and Thomastown Community River Trust. https://www.idonate.ie/fundraiser/11379024_kells-angels-mizen-to-malin-2019.html
Cruinniú na nÓg is coming to Kilkenny on June 14th and 15th with two days of FREE Childrens events full of culture and creativity, with workshops from lego creations to treasure hunts and live shows for dinosaur lovers and so much more. Keep an eye on the website and facebook page for all the information coming soon.

Big Dig Workshop for Cruinniú na nÓg
Saturday 15th June Beside Evan's Home - which is located behind the Carnegie Library on John's Quay
Children (ages 5 to 12) can learn to be archaeologists exploring the layers of history beneath their feet.
1. "Dig for Treasure" Archaeology Workshop
Dig for treasure and artefacts, and, with the help of real archaeologists from the School of Irish Archaeology, learn about the people that lived on this site hundreds of years ago
2. "Hidden Histories" Storytelling Workshop for 5 to 8year olds and 9 to 12 year olds
Children will be guided by children's theatre company Curious State to create their own story of the site's history in a storytelling workshop designed to ignite their imagination.
Places are limited to 12 participants per workshop on a first come first served basis. Please go to www.eventbrite.ie to book for all these events
Cemetery Masses will take place in the new cemetery in Kilmoganny on Friday 12th July; in Kilmoganny's old cemetery on Saturday 13th July, usual Saturday evening Mass. On Wednesday 17th July in Kilree and in Dunnamaggin on Thursday 18th July. All Masses are at 8.00 pm