Shop online at www.treacyscarpetsandfurniture.ie Carpets, Timber, laminate and Vinyl floors, Mattresses, beds and bedroom furniture, dining room, sui...
Community Gathering for All in Dunnamaggin Parish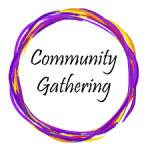 22 June 2019

Dunnamaggin Community Gathering: the second Dunnmaggin Community Gathering takes place this Saturday June 22nd in The Old School from 11.30am to 1pm. Come along for Tea - Coffee - Cakes - Chat. Young and Young at Heart, new to the Parish or resident for a long time, all are welcome.