Hughes O'Brien Chartered Engineers & Assigned Certifiers Frank 086 8638648 ...
Weekly News 2nd Sept 2019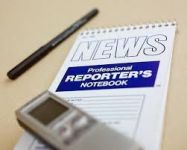 02 September 2019

Kells Handball Club Report to August 25th 2019 In the Adult Leinster 60 x 30 championships in Junior Doubles Brendan Burke / Diarmuid Burke (Kells) were defeated by Michael Carrie /Adrian Benson (Dublin).
Well done to the Kells players who were selected to represent Kilkenny in the upcoming 2019 Leinster 60 x 30 championship, in U13 Singles Noah Manogue (Kells), U14 Doubles Joseph Prendergast (Kells) teams up with Rory Glynn (O'Loughlins); GU12 Doubles Mia O Connell (Kells) teams up with Blathnaid Mullins (Kilfane) and in GU17 Doubles Lauren Grace (Kells) teams up with Emily Kenny (Talbots Inch). Good luck to you all.
Kells are competing in Division 1 of the 60 x 30 Feile naGael competition in Wexford. Best of luck to John Hayes, Cathal Buckley, Noah Manogue, Ross O'Neill and Adam O'Sullivan.
Local Lotto Draw Results: 26th August 2019: Winning Numbers : 14, 20, 23. No Winner. Draw 5*€ 30 : Owen Brennan ( Aidan Farrell),Mary Power (Ciss Ryan ), Ned O Neill ( Anne Hickey ),M. Bradley ( Townsend's), Walter Barry ( Sean Delaney). Jackpot next week € 2,500 Venue : Dunphy's
St Eoghans Centre Kilmoganny: Bingo: Every Saturday night @ 8.30 p.m. and Cards: Every Sunday night in @ 8.30 pm. All Welcome.
Kilmoganny Bridge Results: 21st August 2019: 1st Eileen Grace and Therese Walsh: Best Gross Kathleen O'Shea and Mary Lonergan: 2nd Josie O'Gorman and Tina Ronan: 3rd Jackie Kenneally and Rita Townsend. Bridge is held every Wednesday at 7.20pm sharp in St Eoghans Centre, Kilmoganny. All Welcome.
Shrughawadda Players will be reading and auditioning for their new play on Tuesday next 3rd September at 8pm in St Eoghans Centre, Kilmoganny. Everybody welcome inside and outside the Parish. We are always delighted to see new faces.
Kilmoganny Fundraising Committee wish to thank all who supported their August Festival Day.which was held on Sunday Aug 4th.
€4,400 was raised .€2,200was given to both St Joseph`s Care Home for the Elderly and St Eoghan`s Primary School,Kilmoganny
Many thanks to our sponsors and to all who helped in any way.
Social Dance Classes will start in The Old School, Dunnamaggin on Friday September 6th with Yvonne O'Neill. Get fit and have fun while you learn to dance the Quick Step, Jive, Waltz and many more. Classes will be held every Friday night from 7.30pm to 9pm starting September 6th. For more information contact Yvonne on 087 244 8535 or come along on the night.
6th Kilkenny Kells Scouts Barbeque, Sunday 8th September 4pm to 7pm, Delaney's Bar Kells. Individual €5, Family €20.
Lifelinkk: stronger together for mental health invite you to celebrate World Suicide Prevention Day with the launch of their Wellbeing Leaflet a List of Self-Referral Supports & Services for all ages in St. Canice's Neighbourhood Hall, The Butts, Kilkenny from 9.30am to 1pm on Monday September 9th. Information stands: songs: poems: tea & coffee. All welcome.