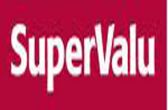 Green Street, Callan, Co. KilkennyTel: 056 7725603Fax: 056 7725153 Moblie:-086-8300102Email: dermotmccabe2@eircom.net OPENING H...
Weekly News 25th Nov 2019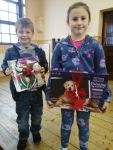 25 November 2019

Lotto Results Draw: 18th November 2019. Winning Numbers : 4,11,29: No Winner: Draw 5* € 30. John Fitzgerald ( Malachy Hogan ),Edel O Shea ( Aidan Farrell),Kitty McGrath ( Niamh O Donovan ),Fiona Delaney ( Pauline Walsh), DHC ( DHC) Jackpot next week : € 4,300
Venue : Dunphy's
St Eoghans Centre Kilmoganny: Bingo: Every Saturday night @ 8.30 p.m. and Cards: Every Sunday night in @ 8.30 pm. All Welcome
Kilmoganny Bridge Results: for the 13th November: 1st Mary Lonergan & Kathleen O'Shea; Best Gross Margaret O'Shea & Nellie Lahart: 2nd Elizabeth Lanigan & Grace Landy: 3rd Paschan Grace & Ellen Delahunty. Bridge is held every Wednesday night at 7.20pm sharp in St Eoghan's Centre, Kilmoganny. New members are always Welcome.
Kells Handball Club Report to November 24th 2019: In the Adult County 40 x 20 League in Div 1 Peter Funchion (Kells) defeated Patrick Funchion (Kells), Peter Funchion (Kells) defeated Billy Drennan (Galmoy) and Patrick Funchion (Kells) defeated Billy Drennan (Galmoy); in Div 2 Diarmuid Burke (Kells) defeated Anthony Martin (Kells) and got a walkover from Eamonn Hawe (Windgap); Anthony Martin (Kells) got a walkover from Maurice Nolan (O'Loughlins); in Div 3B Ciaran Phelan (Kells) defeated Niall O'Brien (Windgap); in Div 4A Matthew O'Sullivan (Kells) defeated Cillian Lawrence (Kells), Adam O'Shea (Windgap) defeated Cillian Lawrence (Kells) and Matthew O'Sullivan (Kells) got a walkover from David Broderick (O'Loughlins).

At our Community Gathering last Sunday Cathal and Ciara won our Children's Colouring competition. WE had a wonderful morning with new faces and regular gatherers chatting over tea, coffee and cake.
'Take it or Leave it'. 'Fabulous and Free'. Kilmoganny's pre-Christmas pop-up shop began on Monday 25th November and will continue until Saturday 14th December. The opening times are: Monday to Friday 10.00am to 1.00pm Saturdays 2.00pm to 5.00pm. Come along and get some Christmas shopping done. Donations of high quality goods to make sure the shop is stocked for the duration would be much appreciated. To arrange collection email keepingitdelightful@gmail.com or ring Anne 051 648150. Everyone is welcome to visit the shop. Please tell your family, friends and neighbours.
Dunnamaggin Christmas Market Dunnamaggin Parish's First Official Christmas Market takes place on Sunday December 1st from 10.30am to 4pm in The Old School. Lots of local art,craft and food producers to pick up that special Christmas gift. Santa Claus arrives into Dunnamaggin Village at 12noon and will stay until 4pm where he will be joined by Mrs Claus. A Children's Art Competition will take place with prizes for the best pictures chosen by Santa and Mrs Claus. A Gigantic Christmas Raffle for some fabulous prizes and an on site Teashop completes the day.
December 5th a Flower Arrangement Demonstration fundraiser for St Josephs Home takes place in The Old School Dunnamaggin with Betty Holden. €10 entrance at the door includes a door prize, mince pie and tea. A raffle will take place for the arrangements that Betty completes on the night. Come along, get ideas for your Christmas Table and support a great cause.
For one night only December 6th Social Dancing is being moved to St Leonard's Primary School Hall so that Dunnamaggin Hurling Club's AGM can take place in The Old School on Friday December 6th at 8pm.
Dunnamaggin Parish Development Group: A newly established Art Group takes place every Tuesday evening in the Old School Dunnamaggin from 7.00 - 9.30pm. All levels of experience or none are welcome as the purpose of the group is to come together to share techniques and knowledge of painting on canvas. A small nominal charge is required to cover costs. To book a place please phone Gwen on 083 4544484
YOGA classes: If you are interested in YOGA classes on a Wednesday morning in The Old School Dunnamaggin at 11am please contact Sharon on 086 8159441
Coping with Christmas Venue: Recovery College South East, Green's Hill, Kilkenny 056 7703666 Dates: Tuesday 10th December Times: 10am – 1.30pm How to thrive, not just survive the Holiday Season. Christmas is a time of year that has come to mean many different things for different people, but often it's a difficult time with the family and financial problems it can bring. Whatever our spiritual background and however we feel about Christmas, we are surrounded by it! In this half day workshop we will support each other in looking at how we may be affected by the different aspects of the festival, including: personal values, money worries, relationships, loss, eating/ drinking too much and facing the New Year, and developing a personal plan to help cope with Christmas.
Let's Talk Recovery Recovery College South East, Green's Hill, Kilkenny 056 7703666 Date: Thursday 12th December Times: 10am – 1.30pm Let's talk recovery focuses on wellness rather than illness and aims to support people to use their strengths to self-manage and move forward. Recovery is a personal journey of discovery – it involves making sense of and finding meaning in what has happened, becoming an expert in your own self care, building a new sense of self and purpose in life, discovering your own strengths and making your own choices and using these to pursue aspirations and goals. This workshop explores the key concepts of recovery and will identify what it means to you. Through discussion, conversation and shared learning, participants will learn practical tips and tools to enable you to start participating and progressing in living the life you want.