Hughes O'Brien Chartered Engineers & Assigned Certifiers Frank 086 8638648 ...
First Responders - Needed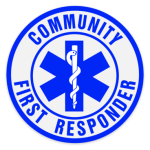 02 March 2020

A Callan based, South Kilkenny Cardiac First Responders Group (CFR) has recently been set-up by members of our community. With the number of CFR Groups growing in Ireland, only one in Kilkenny City and one North Kilkenny, we are very proud to have the third, based in Callan, covering a 10km radius of South Kilkenny.
A Cardiac First Responder (CFR) is a person trained to a minimum level of basic life support in CPR and the use of an AED/defibrillator, who attends an actual or potentially life-threatening emergency such as a cardiac arrest, heart attack, stroke or choking.
In rural areas around Ireland an ambulance may need to travel a long distance to assist someone suffering from a cardiac or respiratory arrest, ineffective breathing or choking. In such instances time is crucial, that is why the HSE National Ambulance Service (NAS) is integrating groups of CFRs in rural areas who are dispatched simultaneously with the National Ambulance Service.
This does not delay the ambulance which is still dispatched as a priority. Because these responders live or work locally, they may be able to arrive and start lifesaving steps until the ambulance arrives.
An information night is being held on Monday 2nd March 2020, at 7.30pm in the Droichead Center, Callan. You are invited to come & meet your Volunteers and find out more about this much needed service. The National Ambulance Service, Fire Brigade and the Guard's will attend. Refreshments available on the night.
086 1604273