Shop online at www.treacyscarpetsandfurniture.ie Carpets, Timber, laminate and Vinyl floors, Mattresses, beds and bedroom furniture, dining room, sui...
Weekly News 6th April 2020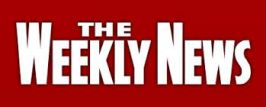 06 April 2020

Samaritans 116123: Teac Tom 056-7796592
Stay Safe. Trish

Dunnamaggin Development Group: we are aware of the potential challenges facing the elderly and vulnerable in our community. Dunnamaggin Development Group in conjunction with Dunnamaggin GAA Club and Kells Community Group has established a group of volunteers who will deliver medication, groceries, fuel etc.. to your door. If you need this service or have concerns and just need a chat please contact the following, who will in turn co-ordinate with the other volunteers. We have a very special community in Dunnamaggin Parish, lets get through this together. Stay Safe. DUNNAMAGGIN: Jim Hickey: 087 9667739; Mary Farrell 087 6350095 and James Rossiter . KILMOGANNY: Willie Kearney 087 2872573, Matt Doran 087 2470458 and Jane Fallon 085 1698534. KELLS: Philip Tallon 087 2831590, Mairead O'Donnell 086 1961417 and Inez Sheridan 087 6715364.
The Recovery College South East (RCSE) team of Clare Fitzpatrick (co-ordinator) and David Dwyer (Lead peer Educator) have done some wonderful work and are delighted to let you know about their online inter-active workshops, which can be accessed by Zoom over the coming weeks, either on your desktop, laptop, tablet or phone. If you are interested in taking part in any of these sessions, just contact them either by email or text with details of your name, mobile phone number and email address. They will then send you a link, which will allow you to take part in these workshops, as they happen. Their contact details are as follows:- Email: recoverycollegesoutheast@gmail.com Phone: 086 1746330 The courses/workshops in the Recovery College are for everyone, as mental health is everyone's business. We are all directly or indirectly affected by it and particularly in these challenging times. Workshops can be seen here at this link https://www.recoverycollegesoutheast.com/online-workshops.html