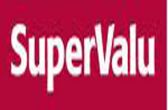 Green Street, Callan, Co. KilkennyTel: 056 7725603Fax: 056 7725153 Moblie:-086-8300102Email: dermotmccabe2@eircom.net OPENING H...
Weekly News 20th Dec 2021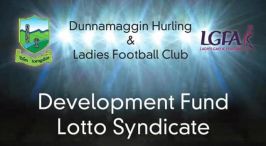 20 December 2021

GAA Development Fund Lotto Syndicate. December GAA Development Fund Lotto syndicate winners:-Conor & Sabrina Bass €100,John Carroll €100. Victor Costello,Peter &Ann Kirwan €50 each.Christmas Bonus Draw winners:-Colm Deegan,John & Mary Walsh,Arik Kowalik, Canice Hickey,Hugh & Danielle Mac Eneaney, John & Collette Fitzpatrick €50 each.Thank you to all who continue to support our development fund and all our fundraising activities. Planning permission has been granted for the new Gym and Ball wall and we look forward to seeing this addition to the club start in 2022.
Kilkenny Volunteer Centre would like to Wish everyone a Happy and Safe Christmas and a Healthy New Year. The centre will be closed from Thursday the 23rd of December and will reopen on Tuesday the 4th of January 2022. Keep an eye on our website and social media for our Virtual Community and Voluntary Awards Ceremony where our amazing winners were announced. Looking forward to working with groups and individual volunteers in the new year. Wishing you all a Merry Christmas and safe and healthy new year.
Dunnamaggin Lotto Draw Results for 13th December 2021 Winning Numbers : 4, 24,34 No Winner Results for Draw for 5 x € 30 Mary T Power (Delaney's ),Bernie McCormack ( Jimmy McCormack),Cathal McCormack ( Townsends ),Jim Dalton ( Jim Dalton ),Dick O Shea ( Aidan Farrell ) Jackpot Next Week€ 4,300
Venue Delaney's Kells on Monday December 20th at 9pm. All Welcome.
Dunnamaggin Development Group wish all residents of Dunnamaggin Parish a very Happy Christmas and hope that in 2022, at some point, we can get back to normal interaction in a covid free world. We wish to thank everybody who has supported us over the past year in all our endeavors. Congratulations again to Noel McDonald who was this years recipient of our Community Spirit Award nominated by his friends and neighbours in Kilmoganny for his commitment to his community. Thank you to everyone who has supported our markets in Madges Garden, all the stallholders, the volunteers and all those that came on the day, entered our competitions and enjoyed themselves. Early in 2022 we will host our long overdue AGM and launch the five year Vision for Dunnamaggin compiled by Rosie and her team from Workhouse Union in Callan.