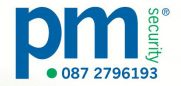 For all your security needs contact Padraig Moore on: 087 2796193 or pmsecuritysystems@gmail.com... ...
Weekly News 28th Aug 2017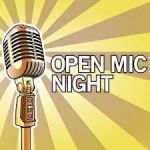 28 August 2017

KILMOGANNY BRIDGE CLUB: The results of Wednesday 23rd August were: 1st: Myra Hickey & Nellie Lahart; Joint 2nd: Philip Brennan & )Peadar Kelly and Grace Landy & Elizabeth Lanigan. Visitors are always welcome on Wednesday evenings at 8.00 p.m. in St. Eoghan's Centre, Kilmoganny. Partners will be provided on the night.
PARISH NEWSLETTER CLICK HERE!!
KELLS HANDBALL CLUB: In the County 60 x 30 League in Division 1 C. J. Delaney (Kells) defeated John O'Neill (Goresbridge) and Eoin Brennan (Kells); Anthony Martin (Kells) defeated John O'Neill (Goresbridge), C J Delaney (Kells) and Eoin Brennan (Kells); in Division 3 Colin McKenna (Kells) defeated Gary Law (Mullinavat) but lost out to Adrian Farrell (Mothel), Patrick Brennan (Mothel) and Robert Dowling (Mothel); Conor Condon (Kells) lost out to Adrian Farrell (Mothel), Gary Law (Mullinavat) and Patrick Brennan (Mothel);
In the Juvenile County 60 x 30 championships, Kells Handball Club participants in the Doubles were: U 12 Doubles Joseph Prendergast and Adam O'Sullivan, U 13 Doubles Emmet Nolan and Cathal Buckley, U 15 Doubles Matthew O'Sullivan and Cillian Lawrence, U 16 Doubles Mikey Prendergast and Ciaran Phelan, U 17 Doubles Colin McKenna and Michael Power and Girls U 14 Doubles Rachel Doherty and Ailise Mahony. Congratulations and well done to all our participants.
OPEN MIC NIGHT: The Next Open Mic is on Thursday 7th September at 8.00 p.m. in St. Eoghan's Community Centre Kilmoganny. If you'd like to take part tell a story read a poem sing a song or play music please contact Alva on 085 – 8641378.
All IRELAND CYCLING CHAMPION: A huge well done to Tom Kinsella who on Sunday won the Irish National U11 Time Trial Championships. Tom also won the silver medal in the Irish National U11 Criterium Championships, which is basically a 1K circuit race around the streets of Carlow which was the host town for the Irish National Youth Cycling Championships this year. Tom also won the Leinster U12 Road Race Championships two weeks ago.
DUNAMAGGAN JUVENILE HURLING: It has been a very busy few weeks in the Juvenile hurling club. The U16 played their championship game against O'Loughlin's on Monday evening. This was a rematch of the league final O'Loughlin's were stronger than the Dunamaggin lads on the night and progressed to the next round. The U10's entertained Thomastown on Tuesday night and played two great games. The U12's & U9's played in the Callan blitz on Saturday while the U8' played in the Danesfort field day and the U6's were entertained by O'Loughlin's both on Sunday. Well done to all on representing your club so well. Remember to keep an eye on the Dunamaggin facebook page for photos.