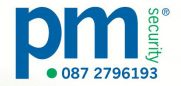 For all your security needs contact Padraig Moore on: 087 2796193 or pmsecuritysystems@gmail.com... ...
/
/
Dunnamaggin Hurling Club/ Kilmoganny Football Club
Dunnamaggin Hurling Club/ Kilmoganny Football Club
Welcome to Dunnamaggin Gaa Club Website. Since 1886 a variety of teams and clubs have developed and evolved into Dunnamaggin Hurling Club and Kilmoganny Football Club. Supported by and serving the parishes of Dunnamaggin, Kells and Kilmoganny.
Club Sponsor

Latest News

13 April 2018
Tickets are now on sale for all four of Kilkenny's Leinster Hurling Championship games online and through the usual Supermarket outlets. Clubs, members and supporters are advised to purchase tickets e

03 April 2018
U8 Hurlers visit Croke Park. The Dunnamaggin U8 Hurlers headed to Croke Park on Tuesday 3rd April last as part of the Leinster GAA Activities Day programme. 14 players along with family and friends t

24 February 2018
GAA Club Registration days - Registration for all members will be held on Saturday 24th February in St. Eoghans Centre Kilmoganny after 7.30pm mass and also on Sunday 25th February after 11.

17 February 2018
There will be a medal presentation to the Minor league and Championship winning team, the Feile winning team as well as other winners held in St.Leonards hall Dunnamaggin on Saturday 17th Feburary @ 6
Showing 4 items from page Club News sorted by Date. View more
Match results
Results since Tuesday, July 07, 2010
Date
Competition
Final Score
26 April 2018
Kilkenny Honda Centre Minor Hurling League Roinn A
Mooncoin 0-11 2-13 Dunnamaggin
25 April 2018
Paddy Grace Feile Roinn B Group 2
Mullinavat 5-5 0-7 Dunnamaggin
Dunnamaggin 2-3 3-2 Rower Inistioge
14 April 2018
J. J. Kavanagh and Sons J.H.L. [Section A] Group A
Dunnamaggin 1-14 0-14 Barrow Rangers
11 April 2018
Kilkenny Honda Centre Minor Hurling League Roinn A
Dunnamaggin 4-7 1-12 Dicksboro
Showing 4 items from page Match Results sorted by Date. View more
Match reports
21 April 2018
Junior Hurling The Dunnamaggin Junior hurlers continued their winning ways in Windgap on Saturday. The game was played in radiant sunshine and summer like conditions.Paddy Delaney opened the scoring
14 April 2018
DUNAMAGGIN JUNIOR HURLERS got their league off to a winning start against Barrow Rangers in Dunnamaggin on Saturday evening last. Playing with the wind in the first half Dunnamaggin raced into a lead
22 October 2017
Minor Hurling Champions 2017 Dunnamaggin were crowned Roinn B Minor Hurling Champions in Nowlan Park on Sunday last after a thrilling game against Mullinavat. Mullinavat got an absolute dream start a
08 May 2017
U16 League Final The Dunnamaggin U16 hurlers contested their league final in Thomastown against city side O'Loughlins Gaels on Monday 8th May last. The city side started the game well playing with
Showing 4 items from page Match Reports sorted by Date. View more
GAA News