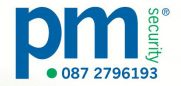 For all your security needs contact Padraig Moore on: 087 2796193 or pmsecuritysystems@gmail.com... ...
Tweets by DunnamagginGAA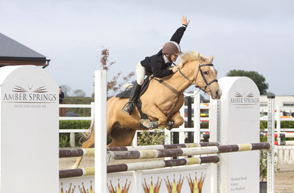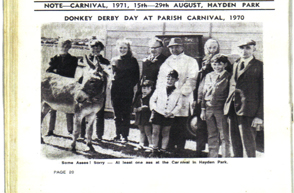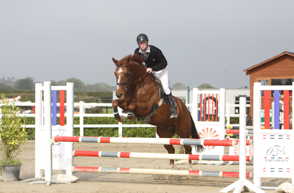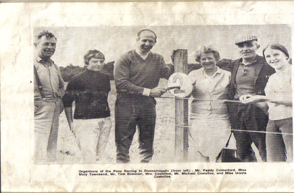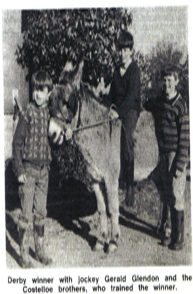 Click Here to Vist our full Photo Gallery
Dunnamaggin Gymkhana

Welcome to the the Dunnamaggin Gymkhana webpage The Dunnamaggin Gymkhana was first held in 1966 and has gone from strength to strength since. Outlined below are the details of the day of the gymkhana, history, charities benefited, past and present committee members and much more. There is also a section in the gallery dedicated to the gymkhana which will be updated in the near future.

Day of Dunnamaggin Gymkhana

Showjumping classes:-

The Dunnamaggin Gymkhana likes to provide classes for all types of horses, ponies and riders. There is normally open and novice classes for both with one horse arena and two pony arenas available. All these arenas have to be provided with judges, course builders and stewards. A number of secretaries have to look after entries and accounts on the day and keep everything in order.
Lead Rein Classes:-

These classes are held for young riders starting off. There are usually 4 or 5 classes with under 4, under 6, under 8 and the champion of the show competitions available. All the kids go home happy with usually a rosette, crisps and a mineral.

Dog Show:-

The Dog show is also a big part of the gymkhana. With small dogs, big dogs, usual dogs and some very unusual dogs there are classes to suit them all. To get away without a dog fight can be a challenge on the day at times. Outside judges are brought in to judge all classes.

Catering is a big job on the day with local ladies providing some welcoming tea, cakes and sandwiches. Without sponsorship the gymkhana could not run any year. Dunnamaggin are very lucky to have some very loyal and proud sponsors over the years. People on the gate and car parking are also very important on the day.

History of Dunnamaggin Gymkhana

The Dunnamaggin Gymkhana was first held in 1966 in Heffernan's field in the triangle bottom of hurling pitch. The first two years were pony jumping only. In the third year it was held in the "car park" as it was called then in Heffernan's. Two arenas were used one for horses and one for ponies.

Fences were hired from CAPPA (Callan Area Progress Program Association). The price of hire at the time was that the Dunnamaggin Gymkhana were to store the fences, repair and transport them. Trees, bales of straw and barrels were also used to make up fences. All income from the gymkhana was used for the Parish Church in Dunnamaggin.
When the church was paid for the committee decided to start putting their own set of fences together. Under the chairmanship of Michael Costello, money was set aside each year for fences and the rest of the profit from Gymkhana was donated to charity.

Poles were purchased from the forestry and this was when the sport started. They loaded up the poles in the forestry, brought them back to Brennan's of Loughlossis where they were dried and skinned, dried and skinned with billhooks, slashers anything with an edge. Many the night was given in Brennan's skinning poles. When they were dry enough they were all painted by volunteers and the crack was mighty. Bases had to be put together for to hang the poles on. Concrete bases were the most popular used at the time, so a mould was made and the bases were formed. They served their purpose quiet well but the only problem was getting someone to lift them. At 50kg weight plus there were lots of broken toes and skinned knuckles lifting them up and down off trailers. Their popularity started to disappear quiet quickly!

When they had the first set of fences put together (one set of fences per arena) and the Callan fences were getting too old, it was decided to share their fences with Castlegannon Show for the return of the use of their fences. This went on for a number of years, tractors and trailers up and down to Castlegannon. At the same time Dunnamaggin Gymkhana were putting another set of fences together, when this was complete the convoy up and down to Castlegannon stopped. Dunnamaggin gymkhana was staring to get self sufficient.
As the years went by another set of fences were put together. A big bale trailer was purchased in 2002 and modernised to fit the three sets of fences. The design, cutting and welding of the steel was put together by John Wallace of Clone, Joe Sinnott of Viper and Larry Costello of Goodwins Gardens. While some money is used each year for maintenance the majority of the profits are given to charities.

Famous Horses and Riders

Many famous horses and riders started their career at the Dunnamaggin Gymkhana. Horses like Boomerang won his first big competition in Dunnamaggin ridden by John Costello. Boomerangs father, Battleburn, stood in Kilmoganny with Paddy Power and owned by Jimmy Murphy of Grangemockler. Boomerang went on later to compete for Irelands Nation Cup teams on several occasions, winning 4 of those. Other famous horses such as Hickstead Derby's ridden by the famous Eddie Macken and Transmission ridden by Marion Hughes who went on to compete for Ireland started his career in Dunnamaggin.
Tommy Brennan, Con Power, Paul Darragh, Michael Kinane, Tony Mullins, Frances Connors, Shane Breen and many other famous riders have competed in Dunnamaggin.

Donkey Derby

During the carnival years the committee were also involved in running pony racing in the big field of Heffernan's and the famous Donkey Derby which was run around the outside of the hurling pitch. They held ladies races, gents races, professional jockey races, underage races, fancy dress races and of course the Derby. These races provided some testing moments for both donkey and rider. To get around the bends of the hurling pitch without ending up in Ballytobin or Callan and to be able to stay on the donkey without a saddle as he decides to take a shortcut up the bank was no mean feat. It provided great fun and entertainment for spectators and everyone involved, but to win the Derby was the big thing. Donkeys came from all over the parish and beyond. These donkeys were put in training for weeks before the Derby. It was run in heats and the first 3 or 4 in each heat reached the final. There were donkeys seen running with briars or nettles or even jockeys hanging out of them, anything to win the Derby. Stewards inquiries were often called upon but it was all done in good faith and harmony.
Other Gymkhana shows in the area:
In the late 1950's early 60's Kells ran a Gymkhana for a few years. It was revived in 1994 and has continued each year since.
There were Gymkhanas held in Callan in the 1960's – 1970's, Stoneyford in the 1970's, Grangemockler in the 1970's also and the Castlegannon Show still goes ahead each year since the 1960's.

Charities who have benefited from Dunnamaggin Gymkhana

The charities to benefit over the years were Kilkenny Carlow Home Care Team, St. Joseph's Home Kilmoganny, St. Leonard's School Dunnamaggin, Dunnamaggin Hurling Club, Camphill and many others. For example in 2006 Kilkenny Carlow Home Care team received 5,000, St.Joseph's Home Kilmoganny 5,000 and Nora Egan Fund Kells 1,000. All of this was achieved through some great committee and voluntary work over the years.

List of Chairman and Secretary over the years:

Chairman:

Fr. G. Kearns
Michael Costello 1969-1978
John Costello 1978-1991
Larry Costello 1991-Present
Secretary:

Robert Dowley 1967-Present
Places where the Gymkhana have been held:
Heffernans, Caherleske
Barrons, Caherleske
Brennans, Loughsullois
Costello's, Goodwins Gardens
McEnerys, Goodwins Gardens
Brennans, Ballintee
O'Sheas, Ballintee

Names of committee members and volunteers over the years:
We are lucky to have had some national and regional judges on our committee over the years. Jim and Joan Finnagin, Arthur Pearse and Agnus Gibbons-White and Seamus Hughes
Brennans, Loughsillois
Brennans, Ballintee
Cody's Dunnamaggin
Costello's, Goodwin Gardens
Dowley's, Rogerstown
Drennans, Conway Hall
Delahutys, Clone
G.Doyle, Kilmoganny
Farrells, Ballintee
Healy's, Barrettstown
Holdens, Stonecarthy
Hayes, Haggard
Moores, Goodwin Gardens
Moores, Readsbarn
Murphys, Danesford
McEnerys, Goodwin Gardens
Long's, Vinegrove
O'Gormans, Newtown Callan
O'Shea's, Ballintee
Powers, Goodwin Gardens
Pearses, Haggard
Phelans, Dunnamaggin
Ryan's, Ballintee
Sinnotts, Viper
Sullivans, Ballintee
Townsends, Dunnamaggin
Walshes, Ballintee
Wallaces, Clone
Wallaces, Stonecarthy
Wallaces, Ballintee
Whites, Viper
Walshes, Ballintee
Fr. Kearns
Comerfords, Kells
Hughes, Sevenhouses
Sherwoods, Vinesgrove,
Kearney, Lacken and many others.