Shop online at www.treacyscarpetsandfurniture.ie Carpets, Timber, laminate and Vinyl floors, Mattresses, beds and bedroom furniture, dining room, sui...
Tweets by DunnamagginGAA
/
/
Pat Walsh Memorial Committee
Pat Walsh Memorial Committee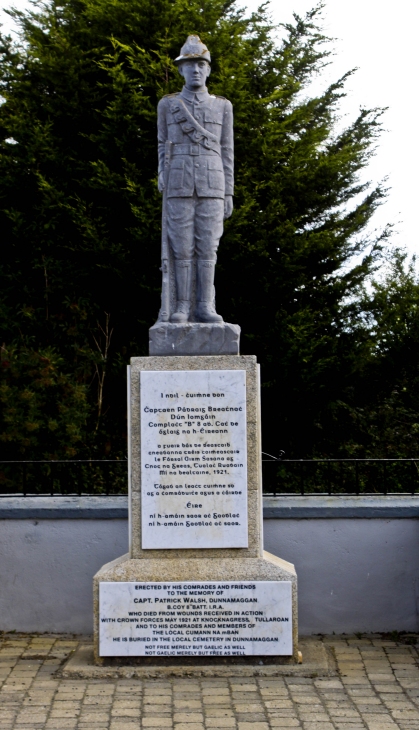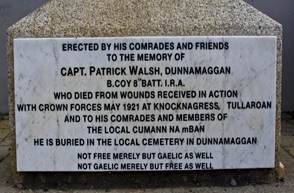 The Pat Walsh memorial committee was formed on a non-political basis to perpetuate the memory of Captain Pat Walsh and his comerades in Cumann na mBan and the old IRA. The commemoration takes place Easter Sunday annually.
The Committee also endeavours to promote and maintain an awareness of the history of the locality.
Some of the past achievments of the committee include:-
Restoration of Walsh Monument and errection of 2 plaques listing the names of local members of the old IRA.
Restoration of St.Leonards Well.
Restoration of Wayside Cross Danganmore.
Publication of commerative booklets.
The committee relies on local fundraising to support its activities and as a non-profit organisation donates any surplus to local charities.
We are always delighted to welcome new members
Why not check out our Facebook Page :- Pat Walsh Memorial

Canice Hickey - Chairperson
Chairperson:-
Canice Hickey
Treasurer:-
Tom O'Shea