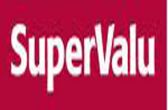 Green Street, Callan, Co. KilkennyTel: 056 7725603Fax: 056 7725153 Moblie:-086-8300102Email: dermotmccabe2@eircom.net OPENING H...
Tweets by DunnamagginGAA
Where it all began………………………
First Club

• Kells Football Club started in late 1886 or early January 1887.
• 1889 saw Kells hold the first hurling championship match of Dunnamaggin Parish in Shirleys lawn between Callan and Tullaroan.
• It was two decades later before the Parish itself competed.
First Championship Success

• Senior Football Championship game in 1887. Kells played Kilmanagh and won 4-0.
• 1896- Founding of Dunnamaggin Football Club known as the Glory Rovers.
• In March 1896 Dunnamaggin met Kells in a 'local derby' played in Dunnamaggin.
• November 1896- Kilmoganny Whites and Blues emeged as a new team.
First Hurling
• 1910 – Dunnamaggin hosted a tournament. The teams that played were Piltown v James Stephens, Kells v Newmarket, Dunnamaggin Sevenhouses.
• Dunnamaggin played the first round of the Junior Championship against Lodgepark(Freshford) on 26th June.
Kells won 1910 Junior Football Championship.
Senior Championship 1911 were beaten by Knocktopher 6-3 to 0-0.
Dunnamaggin hurlers were beaten in the second round of the Junior Championship in 1910.
From Hayden Park to Páirc C.I.G. Dún Iomgáin
The early days saw many fields being borrowed from locals to play games. On of the first to be used was O' Neills in Ballintee and in the early sixties Mick Barry's field in Goodwinsgarden along with two of Townsends fields in Dunnamaggin were used.
Hayden Park was used from 1986 on loan from the Heffernan family for many years until the club decided to buy its own field.
The selling of the 'Piltown Draw' tickets began the initial fundraising for the purchase.
£4,000 profit was made and used to borrow £15,000 to buy cattle to try and ensure more profit.
The late John Hayes, Haggard organised local farmers to look after the cattle free of charge resulting in an £18,000 profit.
By 1995 when a field was decided upon the £18,000 had grown to £23,000 in the bank.
A monster raffle was decided upon to raise more money. Tickets were sold by locals far and wide resulting in a £72,000 profit.
This along with G.A.A grants, sponsorship, contributions and generosity ensured enough money for the pitch.

The 'tractor battalion of 1997' followed with all tractors and trailers in the parish being used to draw clay from the Slate Quarries to Dunnamaggin. Thus the bulding of Páirc C.I.G. Dún Iomgáin began…..
Timeline
1966-
Junior Hurling Finalists.Beaten by Galmoy.
1969-
Won Roinn A U16 against James Stephens.
1993-
Won U16 Roinn A league and Championship Double.
Beat Dicksboro in League Final and James Stephens in the Championship.
Won minor Roinn A Championship beating Freshford in the final.
Won U21 Roinn B Championship beating Muckalee in the Final.
1994-
Southern Final – Dunnamaggin 2-15, Windgap 2-09.
Junior County Final 2-09, Blacks & Whites 1-10.
Junior Football County Champions.
1995-
Won Minor League and Championship double Roinn A.
Won U21 Championship Roinn A beating James Stephens in a replay.
Kilmoganny won Intermediate Football County Final beating Piltown.
Intermediate League- Dunnamaggin 0-10, Bennettsbridge 3-11.
Intermediate County Final 2-21, Bennettsbridge 1-09.
1996-
Dunnamaggin were beaten in the Senior semi-final.
The U-21 hurlers beat Graigue Ballycallan in the County Final and also beat GBC in football U21 Championship.
Special Juniors won the B Championship and League Titles.

1997-
Dunnamaggin were beaten in the League Semi-Final by Young Irelands.
Quarter Final of the Championship- Dunnamaggin 0-18, Erins Own 1-07.
Semi Final- Dunnamaggin 1-09, Dicksboro 3-01.
Senior County Final- Dunnamaggin 2-10, Young Irelands 2-07.
Leinster Club Championship: Dunnamaggin 1-11, Naas 1-06.
Birr 1-19, Dunnamaggin 1-07.
1998-
Relegated to Intermediate.
Won Minor hurling Roinn A beating James Stephens in the final.
Won U21 hurling ad football championship beating Graigue Ballycallan in both.
1999-
Won U21 Roinn A hurling Championship beating James Stephens in the final.
2000-
Won intermediate hurling Championship beating Muckalee in the Final.
Won Senior Football Championship beating Dicksboro in the Final.
Won Special Junior A Championship.
2002-
Senior Finalists beaten by Gowran in the Final.
2003-
Contested relegation final. Beat Mullinavat to stay Senior.
2009-
Won Leinster League hurling Final beating Ferns of Wexford in the Final.
Won Intermediate Football Championship beating Blacks and Whites in the Final.
2010
The main Hurling Field in Dunnamaggin was ripped, redrained and reseeded.
2011
On 24th July 2011"Mower the Merrier" took place in the lands own by Ned Kirwan which was adjacent to the Hurling Field. It was the largest fundraiser the club ever undertook.
2012
Contested Relegation final were beaten by Danesfort to become Intermediate.
2017
Contested the Relegation Final and were beaten by St.Lacthains to become Junior.