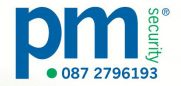 For all your security needs contact Padraig Moore on: 087 2796193 or pmsecuritysystems@gmail.com... ...
Tweets by DunnamagginGAA
Dunnamaggin Hurling and Kilmoganny Football Juvenile Club
Chairman:
John Fitzpatrick
Secretary:
Denis Walsh
Treasurer:
Ciara Fitzpatrick
Pro:
James Rossiter
Childrens Welfare Officer/ ASAP
Tom Hickey / Philip Tallon
REP to Board Na Nog:
John Walsh
School's Liaison Officer:
Damien Crane
Club Coaching & Games Development Officer:
Tom Hickey
Coaches 2018:-
U5 Coaching Team:
Shane Aylward
U7 Coaching Team:
Robbie Byrne,Tom Hickey, Sean Connery,Derek McLoughlin, Gerry Carroll.
U9 Coaching Team:
Sean Foxe,Brendan Doherty, Kevin O'Neill, Bill McCormack,Mick Lyons, Robbie Lodge.
U11 Coaching Team:
Jim Hickey, Colm Deegan, Padraig Lawton,Philip Tallon, Ramie Cahill,John McDonald,James Moylan.
U13 Coaching Team:
John Walsh, James Rossiter, John Hayes, Derek Delaney.
U15 Coaching Team:
John Fitzpatrick, P.J. O'Keeffe,Mark Dowling,Seamus Knox, Noel Lahart.
U17 Coaching Team:
John Hickey, John McDonald,Robbie Byrne, Tom McCormack, Jim Hickey.
U19 / Junior A Coaching Team:
Owen Dunne, Canice Hickey, Denis Walsh, Andrew Hickey