Shop online at www.treacyscarpetsandfurniture.ie Carpets, Timber, laminate and Vinyl floors, Mattresses, beds and bedroom furniture, dining room, sui...
Weekly News 11th Sept 2017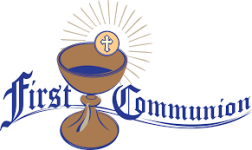 11 September 2017

KILMOGANNY BRIDGE CLUB: The results of Wednesday 6th September were: 1st: Grace Landy & Elizabeth Lanigan; 2nd: Mary Lonergan & Kathleen O'Shea; 3rd: Nicholas Flavin & Philip Brennan. Visitors are always welcome on Wednesday evenings at 8.00 p.m. in St. Eoghan's Centre, Kilmoganny. Partners will be provided on the night.
PARISH NEWSLETTER CLICK HERE!!!
BRIDGE LESSONS FOR BEGINNERS will commence in St. Eoghan's Centre, Kilmoganny on Wednesday 4th October at 8.00 p.m.. It is not necessary to have any card playing experience. The cost of 10 lessons on 10 successive Wednesdays is €30 including tea/coffee. For further details contact 087 – 2257498.
DUNAMAGGIN MINOR HURLER opened their championship campaign in Thomastown last Friday evening with a good win over Clara. Clara played with a strong breeze in the first half but it was Dunnamaggin who got off to the perfect start when Rory Lodge raced through to find the net in the opening two minutes. Clara responded very well with two very good points. Nicky O'Shea then chipped in with a great point and Eddie Dunne then joined him on the scoreboard with another point from play. Clara yet again bounced back with another two points. It was a tight and tough affair as the rain started to team down and we approached half time. Nicky O'Shea and Eddie Dunne chipped in with further points from play and Clara got one back as the half time whistle blew and both Players and supporters scrambled for cover from the down pour. Half time score: Dunnamaggin 1:04 Clara 0:05
As the rain eased, but persisted, Dunnamaggin wasted no time in starting the second half well when Eddie Dunne finished a ball to the net after an initial shot from Rory Lodge was blocked. He backed this up with a fine point from play before Conor Hoban pointed a free to put some space between the teams. Clara battled well and eventually broke through the half back line of Jamie McLoughlin, Ian Walsh and Alex Moore to threaten the Dunnamaggin goal but Denis Walsh was up to the task with a great save. As the mid-point of the second half approached Luke Fitzpatrick found the net after a good pass from Eddie Dunne. Clara pressed again and won a free which they converted. Dunnamaggin continued to work very hard despite being well ahead with Darragh O'Keeffe and Andy Hickey working very hard in the midfield and Dylan Crehan dropping out to help. Denis Walsh had to be alert and made another great save as Clara pressed for a goal but Dunnamaggin broke forward again and Luke Fitzpatrick got another goal to complete the scoring. Dunnamaggin 4:07 Clara 0:6. Team Panel: Denis Walsh, Kieran Buckley, Harry Walsh, Adam Fitzpatrick, Jamie McLoughlin, Ian Walsh, Alex Walsh, Darragh O'Keeffe, Andy Hickey, Dylan Crehan, Conor Hoban, Rory Lodge, Eddie Dunne, Luke Fitzpatrick, Nicky O'Shea (Sean Carroll)
SPECIAL MASSES FOR THOSE RECEIVING FIRST HOLY COMMUNION will be on the following Sundays: 8th October; 22nd October; 26th November; 24th December; 14th January; 11th February; 4th March; 25th March in St. Leonard's Church at 11.00 a.m. First Holy Communion will be in Dunamaggan on Saturday 21st April, in Kilmoganny on Saturday 19th May and the date for Kells is not yet confirmed.