Hughes O'Brien Chartered Engineers & Assigned Certifiers Frank 086 8638648 ...
Weekly News 20th August 2018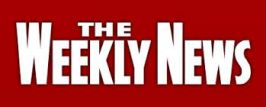 20 August 2018

KILMOGANNY BRIDGE CLUB: The results of Wednesday 15th August were: 1st: Philip Brennan & Gerry Fitzgerald; 2nd: Moire Hickey & Nelly Lahart; 3rd: Grace Landy & Elizabeth Lanigan. Bridge continues in St. Eoghan's Centre, Kilmoganny on Wednesday nights throughout the summer at 8.00 p.m. Visitors are always welcome and partners will be provided for any visitors.
KELLS HANDBALL CLUB: The Paddy Grogan 40 x 20 Memorial Tournament took place over the weekend of 28/29th July 2018. Kells players Harry Delaney and Eoin Brennan were invited to attend. Eoin's team consisted of Mark Doyle, Conor Owens, and Chloe Philpott but they did not quality out of their group. Harry's team consisted of Conor Walsh, Eoghan McGinnity and Clodagh Munroe and they made the final where they were defeated by the team of Peter Donohue, Billy Drennan, Hayden Supple and Emma Kinane. A brilliant weekend was had by all participants and thanks to the sponsors and hosts of this great event.
THE KELLS KINGS CYCLE will take place on the 1st September 2018. It is again in aid of Cois Nore. All information can be found on www.kellskings.ie or on facebook by searching for kellskings.
PARISH NEWSLETTER CLICK HERE!!!
SRUGHAWADDA PLAYERS A.G.M. will be held in St. Eoghan's Centre, Kilmoganny on this Thursday 23rd August at 8.30 p.m. Anyone who is interested in drama, helping in any way with future productions is invited to attend.
L'ARCHE KILKENNY wants to sincerely thank everyone who has helped us raise funds for our house in Kilmoganny. Members of the larger community have approached us with ideas and we have been delighted to know there have been Coffee Mornings, Open Mics and raffles, as well as many prayers for us. So far, we have raised €2,141 together. We are blessed to have such support, thank you so much. Another event to fundraise for Moorefield House organised by Patrick Coman's brothers, Geoff and Shane, is a Golf Tournament in Tipperary Golf Club next Friday 31st of August.
VINTAGE RUN: In less than 3 weeks a great Vintage Tractor, Car and Bike Run in aid of St. Joseph's Care Home for the Elderly, Kilmoganny will be run by Mooncoin Vintage Club on Sunday 9th September. Now is the time to get the vehicles in working order for the journey. Registration from 11.00 a.m. takes place in the Piltown Show Grounds with the Run beginning at 12.30 p.m making its way to Kilmoganny. Refreshments etc will be available in Dunphy's, Kilmoganny. You are asked to support this very worthy cause. For further details contact Ned at 086 – 4048243.