Hughes O'Brien Chartered Engineers & Assigned Certifiers Frank 086 8638648 ...
Weekly News 18th Feb 2019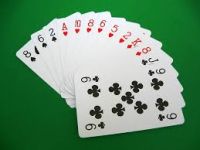 18 February 2019

Kilmoganny Bridge Results: 1st Margaret Duggan and Grace Landy; 2nd Nellie Lahart and Margaret O'Shea, 3rd Jackie Kennealy and Rita Townsend. Best Gross: Nellie O'Shea and Gerry Fitzgerald. Bridge takes place every Wednesday at 7.30pm in St.Eoghans Centre, Kilmoganny at 7.30pm. All Welcome.

'Creating a Local Sustainable Future- Practical Actions for YOUR Community'
a free workshop takes place in the Ormonde Hotel on Saturday February 23rd from 9.45am to 3pm. Organised by the South East Public Participatory Network's (PPN) and the Irish Environmental Network the day will include lunch and refreshments. To get further information and to book your place go to
https://www.eventbrite.ie
or contact Mag Whelan, Kilkenny PPN on
ppnkilkenny@kilkennycoco.ie
KILMOGANNY OPEN MIC
The next Kilmoganny 'Open Mic' will take place at 8.00pm Thursday 21st February in St.Eoghans Centre, Kilmoganny. All who have a song to sing, a story to tell, a poem to read or an instrument to play are welcome to take part. Anyone who would like to sit back, relax and to listen are also welcome. The evening ends with a cup of tea and a chat. There is no charge.
'Keeping it Delightful, Coffee Morning and Recycle Event' St.Eoghans Centre, Kilmoganny, 10.30am to 1.00pm. Tuesday 26th February. Cost €5. This is a community coffee morning with a difference. There is space for recycling, exchanging or just giving away delightful items that are no longer needed. A great opportunity to de clutter and /or find a new treasure. 'Books, bags, belts, jugs, pictures, vases, ornaments, jigsaws, jewellery, tools,etc.etc. No clothes please.
Everyone welcome. Sit, relax, chat, make a community jigsaw. All donations of cakes, buns and biscuits appreciated. All funds raised will go to local charities L'arche and St. Joseph's Home
Kells Handball Club Report to 17 February 2019.
In the County Juvenile 40 x 20 championships in U10A singles Lorcan Mahony (Kells) defeated Patrick Aylward (Glenmore 15-6, 14-15, 15-9 but was defeated by Shane Doyle (Windgap) in the semi final. Also in U10A Singles Jake O'Neill (Kells) defeated Jack Egan (Windgap) 5-15, 15-8, 15-0 and Sean Kavanagh (Talbots Inch) 15-3 15-6 but lost out to Shane Doyle (Windgap) in the Final. In the girls U10A Singles were Ena Hickey (Kells) and Shauna Hayes (Kells). Shauna defeated Kate O'Brien (Windgap) in the final.
In the Boys U11A singles Hugh Healy (Kells) was defeated by Eoin Brennan (Clogh), and Nicky Healy (Kells) was defeated by Jack Buggy (Clogh). In the Girls U11A singles Shauna Mahony represented Kells. Well done to all.
In the Juvenile Leinster 40 x 20 championships semi finals the BU13 Doubles Noah Manogue/Ross O'Neill (Kells) defeated Jack Walton/Philip Stankavish (Carlow) and the BU15D Harry Delaney (Kells)/David Sherman (Galmoy) defeated Rory Dunne / Conor Walsh (Laois).
Food for Mood- (FREE Workshop 10am to 1pm) in The Recovery College South East, Greenshill, Kilkenny: February 21st This workshop will explore the connection between food and mental health and wellness. How true are the old sayings "An apple a day keeps the Doctor away" and "Your health is your wealth"? Simple tips and tools for eating right for your mental health. Places limited so book by calling The Recovery College South East on 056 7703666
Good Stress/Bad Stress (FREE Workshop 10am to 1pm) in The Recovery College South East, Greenshill, Kilkenny: February 28th Many people believe that all stress is bad, but you may have heard that there's "good stress" and "bad stress." Do you know what people mean by that? We rarely hear people say, "I'm really feeling stressed—isn't that great? These days, many aspects of life can feel highly stressful, affecting our ability to think clearly, to relax or to look after ourselves. Whilst small amounts of stress can prompt us to action, too much stress over a long period of time can seriously affect our emotional and physical health. This introductory workshop supports you to look at the causes of your stress, giving you practical activities and suggestions that can help you to reduce the impact on your life. Places limited so book by calling The Recovery College South East on 056 7703666
Dunnamaggin Gaa Club Registration
Annual registration for Dunnamaggin GAA club will take place Sat 2nd March after 6:15pm mass in St.Eoghans Centre, Kilmoganny and after 10am Mass on Sunday 3rd in St.Leonards Hall, Dunnamaggin. Registration packs will be arriving in your door over the coming weeks New members can sign up on either of these days.
Dunnamaggin Dash: The annual Dunnamaggin Dash Fun Run and Walk will take place on Sunday March 10th. Registration from 11am at St Leonards National School Dunnamaggin: Adults €10, Children €5 or Family €20. Run/Walk starts at 12noon. Refreshments afterwards in the school. Get you runners ready!
Dunnamaggin GAA Victory Dinner Dance Get your dancing shoes on to celebrate a fantastic year for Dunnamaggin GAA. The Victory Dinner Dance will take place on Sat 23rd March in the Skyline Suite, Hotel Kilkenny. Further details closer to time.