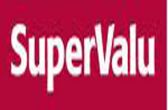 Green Street, Callan, Co. KilkennyTel: 056 7725603Fax: 056 7725153 Moblie:-086-8300102Email: dermotmccabe2@eircom.net OPENING H...
Weekly News 25th March 2019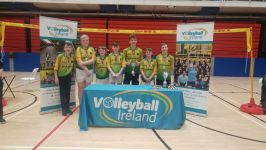 25 March 2019

Another All Ireland Win for Dunnamaggin:
Last Thursday two teams from St Leonard's NS set off for UL to the Spikeball National finals,hoping to replicate the success of last year where both teams made the finals but were runners up in both. Unfortunately for the mixed team the path to glory was halted after three wins,in the knock out stage. All attention then turned to the boys who had also won their first three games. The Knock out round saw them defeat Clerihan,followed by a quarter final two set win over Doon and a semi final win over Dromclough. They now faced old adversaries from last years regionals in the final,Templmore from Tipperary, best of 3 sets. The boys were calm but brilliant,working well together. They won the first set and began the second well. However,the Templemore boys were not lying down easily and rallied well to rattle the Dunnamaggin supporters.The boys dug deep though and smashed their way ahead again. Finally the magic number was reached,21,and the whistle blew. Delight,hugs,calls back to the school. It was a very proud captain,Eoin,who collected the cup on behalf of his team.The bus journey home was a joyful one and great cheers greeted them as they alighted from the bus back at St Leonard's. All Ireland medals are hard won and these boys will cherish theirs.
Lotto Winning Numbers : 6 - 24 - 31. No Winner. 5* 30 € : M Barden ( Pete Moran ), Ivan Sheridan ( Malachy Hogan ), Mary O Dwyer ( Jimmy McCormack ), Ivan Sheridan ( Malachy Hogan ), Seaghain O Neill ( Anne Hickey ) Jackpot next week : € 4,000 Venue Delaney's

Bingo. Every Saturday night @ 8.30 pm In St. Eoghan's Hall Kilmoganny. All Welcome
Parish Envelopes. Lenten Dues envelopes will be distributed to all parishioners over next week. A box of Parish weekly envelopes may be collected at the back of the Churches. This collection supports the upkeep of Parish Properties
Kells Handball Club Report to 24 March 2019
In the County 40 x 20 Juvenile B Singles representing Kells were in U10 Steven Hoyne, Matthew Corr and Darragh McCormack. In U11 Sean Sheridan, Timmy Corr who won out group 2, Darragh Lyons and Daniel Darwick who won out group 5. In U12 Fionn Mahony, Alan Cunniffe, Conor Lawton, Mark Reddy and Ciaran Hickey who won out his group but was defeated in the semifinal. In U13 Philip O'Mahony, Jack McCormack and Sean Lawton (Kells). In U14 Adam O'Sullivan, Noah Gilmore who won out his group but was defeated in the semi final and Gavin McMahon. In U15 was Emmet Nolan, in U16 Ryan Grace (Kells). In the Girls in GU10 Molly Cunniffe. In GU12 Abbey McCallum and Emma O'Sullivan. In GU13 Sarah Walsh, Aoife Healy and Katie Grace who won out her group and was the eventual winner. In GU14 Sarah Condon and in GU15 Ailise Mahony and Kaia McCallum. Well done to you for representing your Club so well.
In the Juvenile 40 x 20 Team Championships the U12/13 Team of Cathal Buckley (Kells), John Hayes (Kells), Conor Doyle, Niall Drennan, Adam Clifford, Bobby Brennan, James Kenny and Sean Morrissey defeated Meath in the Leinster semi final and Wexford in the Final. The U16/17 Team of Ryan Grace (Kells), Cillian Lawrence (Kells), Conor Dermody, Cian Merranagh, Mark McCoy and Tom Carroll were defeated by Wexford in the Leinster semi-final.

Kilmoganny Bridge Club Results 20th March 2019. 1st: Elizabeth Lanigan & Grace Landy Best Gross: Margaret O'Shea & Nellie Lahart. 2nd: Emer Wallace & Carmel O'Sullivan 3rd: Betty Cuddihy & Philip Brennan. Bridge is held every Wednesday at 7.20pm sharp in St. Eoghans Centre, Kilmoganny. All welcome.
Annual Coffee Morning in aid of Carlow Kilkenny HOmecare Team will take place in St Eoghan's Centre, KIlmoganny on Friday April 12th from 10am to 12noon. All donations of cakes welcome. Raffle on the day. Please come and support.
Help record Kilkenny's wildlife
Would you like to register sightings of Kilkenny's wildlife? Would you like to know what species have been identified in your area to date? The National Biodiversity Data Centre is looking to increase Ireland's growing network of biological recorders. They have also released a new swatch identifying 27 Irish Terrestrial Mammals in the wild which will assist you in this project. Further information http://www.biodiversityireland.ie/
Recovery College South East: Two workshops coming up in The Recovery College South East, Greenshill, Kilkenny that maybe of interest. Places are limited so please book by calling 056 7703666.
Understanding Dementia (Morning Workshop) Wednesday April 3rd 10am to 1pm. Dementia is the term used to describe a group of experiences including memory loss, confusion, mood changes and difficulty with day to day tasks. Understanding the common difficulties can help us to manage the challenges. This introductory workshop will look at the different forms of dementia and ways of managing symptoms, the emotional and physical impact on someone and their world. It will look at helpful ways of communicating and making a connection with someone with dementia.
Loneliness and Isolation (Morning Workshop) Thursday Apriil 4th 10am to 1pm: Everybody can be affected by loneliness, and research shows that it can especially cause difficulties for the recovery of people who experience illnesses that affect both our physical and mental health. In this workshop we will share ideas on how loneliness can be positively addressed, explore what resources and services might be available locally and identify how we can help people to make connection to others.