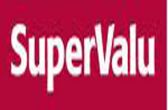 Green Street, Callan, Co. KilkennyTel: 056 7725603Fax: 056 7725153 Moblie:-086-8300102Email: dermotmccabe2@eircom.net OPENING H...
Weekly News 8th April 2019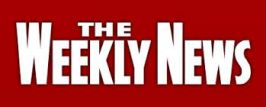 08 April 2019


Thank You to all who attended both public meetings in Dunnamaggin and in Kilmoganny. There was a great turnout at both and plenty of ideas about what can be done do to improve Dunnamaggin Parish for the people who live in all parts of it. A working group has been formed and work will begin based on the suggestions received at both meetings. From small acorns great trees grow!
Lotto Draw: 1st April 2019: Winning No.s : 2 - 19 - 33. No Jackpot winner . 5 * £30 : Dunphy 5 ( Dunphy' s), Nellie O Shea ( Aidan Farrell). Tommy Maher ( Nellie Maher ) , Deirdre Rohan ( Niamh O Donovan ), Seanie Gibbons ( Jim Dalton ). Jackpot next week €4,300. Venue Dunphy's.
Bingo. Every Saturday night St. Eoghan's Centre Kilmoganny @ 8.30 pm. All Welcome.
Kilmoganny Bridge Club - Visitors are very welcome to our annual charity bridge night in St. Eoghan's Centre, Kilmoganny TONIGHT Wednesday 10th April at 6.50pm SHARP.
Results 3/4/19 1st: Mary Lonergan & Kathleen O'Shea: Best Gross: Eileen Grace & Theresa Walsh: 2nd: Jackie Kenneally & Rita Townsend: 3rd: Gerry FitzGerald & Emer Wallace
Kells Handball Club Report to April 7th 2019
In the Adult Leinster 40 x 20 championships in Intermediate singles Brendan Burke (Kells) defeated Dan Fenlon (Carlow) but was then defeated by Gaelen Riordan (Wexford). In O35B Singles Anthony Martin (Kells) gave a walkover due to injury to James Stanners (Wexford); in JCS Conor Condon (Kells) gave a walkover to Shane Birney (Wexford); in Ladies JBS Laura Condon (Kells) was defeated by Sian Cooke (Offaly); in Ladies IS Marie Walsh (Kells) was defeated by Hannah Dagg (Kildare); in Ladies JCS Lauren Grace (Kells) lost out to Lucia Merrigan (Wexford) in O35BD Final. Diarmuid Burke/Anthony Martin (Kells) defeated Ciaran Gallogly / Damian Carty (Kildare) 21-9 21-1; in ID Ciaran Neary (Talbots Inch) /Brendan Burke (Kells) defeated (Paul Lambert / Keith Armstrong (Wexford) 17-21, 21-9, 21-9 but lost out in the Final to Galen Riordan / Peter Hughes (Wexford) 21-13 21-18.
In the All Ireland 40 x 20 semi final in O35B Singles Diarmuid Burke (Kells) lost out to Aidan Supple (Tipperary) 21-10 21-14.
Community Networking and learning Meeting: Kilkenny LEADER Partnership invites all Community Groups in Kilkenny to a networking meeting to discuss strong community groups and leadership. It takes place on THURSDAY April 11th in the Neighbourhood Hall, The Butts, Kilkenny from 11am to 1pm

Annual Coffee Morning in aid of Carlow Kilkenny Homecare Team will take place in St Eoghan's Centre, KIlmoganny on Friday April 12th from 10am to 12noon. All donations of cakes welcome. Raffle on the day. Please come and support.
Keep Dunna Winning: Join the new Dunnamaggin Hurling and Ladies Football Club Development Fund Lotto Syndicate. €20 a month will give you weekly entry to the Euro, National and Local lotteries. There are limited places available so watch out for the forms to join up which will be out shortly.
Easter Open Mic Kilmoganny. 8.00pm Thursday 25th April. All singers, musicians, story tellers, and audience members welcome. A particularly warm welcome to people who are learning their craft and have not performed before an audience before. No charge.
'Keeping it Delightful' The next 'Keeping it Delightful' Coffee Morning and Recycling Event will take place in Kilmoganny Hall from 10.30am to 1.00pm on Tuesday 30th April. Everyone welcome. Put the date in your diary. More details next week.
NATIONAL COMMUNITY EVENT- THE BIG HELLO: May Bank Holiday weekend (4-6 May) 2019. Launch of small grant scheme to support communities to participate in the Big Hello weekend event. Local Communities are encouraged to come up with ideas for events in their areas. Events could be centred around food, sport, the environment, health or culture. The event is a celebration of the great spirit of community that exists across the country and an effort to help people who share communities to come together, get to know each other and deepen their sense of community spirit.
Grants range up to €400 and local communities can access application forms through: Website: www.kilkennycoco.ie Email: community@kilkennycoco.ie Phone: 0567794931