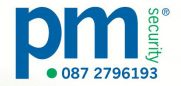 For all your security needs contact Padraig Moore on: 087 2796193 or pmsecuritysystems@gmail.com... ...
Weekly News 29th April 2019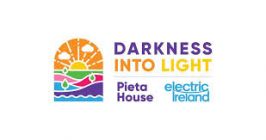 29 April 2019

Lotto Draw 22nd April 2019:
Winning numbers : 28 - 33 - 36. No Winner. Draw 5* € 30. Mary Butler ( Townsend's ), Fred Malzard ( Joe Sheridan ), Mark Heffernan ( Mary Heffernan ),Eilish Donohoe ( Declan Donohoe ) P & H ( Ellen Delehunty ).
Jackpot next week : € 4,750: Draw Venue : Dunphy's
Bingo: Every Saturday night @ 8.30 p.m St Eoghan's Centre Kilmoganny All Welcome
Kilmoganny Bridge Club Results 17/4/19: 1st: Helen Costello & Mary Barry: Best Gross: Grace Landy & Ellen Delahunty:
2nd: Emer Wallace & Carmel O'Sullivan 3rd: Nellie Lahart & Margaret O'Shea
Kilmoganny Bridge Club Results 24/4/19: 1st: Carmel O'Sullivan & Emer Wallace: Best Gross: Grace Landy & Ellen Delahunty: 2nd: Mary Dunne & Betty Cuddily: 3rd: Rita Townsend & Jackie Kenneally
Bridge every Wednesday in St. Eoghans Centre, Kilmoganny at 7.20pm. All welcome.
Quilts for L'Arche: - A lovely event took place recently in Kilmoganny when two beautiful knitted quilts were handed over to the L'Arche Community by the family and friends of the late Dettie Byrne. Dettie was a member of the Kilmoganny knitting group and had proposed holding a Knitathon in support of L'Arche but sadly passed away in April 2018 before she could make it happen. Over several weeks last winter, her family and friends got together to make Dettie's wish come true.
A large group gathered at St. Eoghan's Centre in Kilmoganny for the presentation and all thoroughly enjoyed a night of chat, tea, cakes, music and a raffle. The quilts were accepted on behalf of L'Arche by core members Helen O'Shea and Declan Egan and Helen spoke movingly of her friendship with Dettie when they were schoolchildren in Kilmoganny.
Dettie's family wish to thank everyone who remembered her in such a lovely way, those who knitted and assembled the quilts, sponsored prizes for the raffle and all who supported the presentation event which raised €770 for L'Arche.
Darkness Into Light Kilkenny City
Pieta House "Darkness into Light" charity fun run/walk 11th May. The idea is that competitors will cross the finish line as the sun comes up. This event is very symbolic- overcoming the darkness and venturing forward into the light of hope!… Come along and join in this amazing event and strangers together supporting a very worthy cause – entry only no sponsorship required. Route distance: 5km circuit
https://www.darknessintolight.ie/event/kilkenny-city