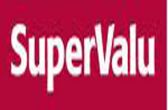 Green Street, Callan, Co. KilkennyTel: 056 7725603Fax: 056 7725153 Moblie:-086-8300102Email: dermotmccabe2@eircom.net OPENING H...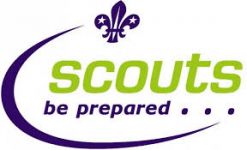 06 May 2019

Lotto Draw 29th April 2019 Winning No.s : 12 - 18 - 22. No winner. 5*€ 30. Poster Boys ( Dunphy's ), Emma & Maura ( Dunphy's ),5 Cousins ( Jim McCormack kells),Seamus Knox ( Malachy Hogan ), Ned Kirwan ( Kathleen Kirwan ). Jackpot next Week €4,900. Venue : Delaney's.
Bingo. Every Saturday night St. Eoghan's Centre, Kilmoganny @ 8.30.p.m All Welcome
Kilmoganny Bridge Club Results 1/5/19 1st: Grace Landy & Elizabeth Lanigan: Best Gross: Mary Delaney & Gerry FitzGerald: 2nd: Margaret Duggan & Margaret Grace: 3rd: Treasa Leahy & Philip Brennan
Bridge every Wednesday in St. Eoghans Centre, Kilmoganny at 7.20pm. All welcome.
Kells Handball Club Report to May 5th 2019
In the Adult 40 x 20 All Ireland Final of the O35B Doubles Diarmuid Burke/Anthony Martin (Kells) lost out in Kingscourt to Kevin Gamble/Fionntan Gamble (Antrim) 21-14 21-11. Also in the All Ireland Final in U21 Doubles Eoin Brennan/Conor Murphy (Kells) lost out to Diarmuid Mulkerrins/Cian O'Chonghaille (Galway) 21-9 21-4. Congratulations on reaching the Finals and receiving your silver medals.
The 40 x 20 Junior Nationals qualifiers were played in various venues and in Kells Co. Meath, in U13A singles Cathal Buckley (Kells) defeated Ruairi Kerr (Tyrone); John Hayes (Kells) defeated Shea Munroe (Tyrone); Cathal Buckley (Kells) then defeated fellow clubmate John Hayes (Kells) 14-15 15-11 11-1. In Carrick on Suir, in U13A singles Noah Manogue (Kells) defeated Stefan Tobin (Tipperary) but lost out to Niall Drennan (Galmoy) 15-14 15-11. Kells Handball Club participants through to the 40 x 20 Junior Nationals on 11th /12th May 2019 are GU11 Shauna Hayes, BU13 Joseph Prendergast and Cathal Buckley and BU15 Harry Delaney. Good luck to you all and enjoy the experience.
In the 60 x 30 Hardball Junior Singles Donal O'Farrell (Kells) lost out to Gearoid O'Connell (Cork) 21-3 18-21 21-13.
Kells Scouts
The Kells Scout Group has had a busy couple of weeks.
Venture Scout Aislinn Roberts took part in the Mountain Havoc event in the Scottish Highlands, where she climbed 4 peaks in 2 days, including snow capped Ben Nevis, the highest peak in the British Isles.
Venture Scout Conor Denny took part in the week long PEAK challenge in the McGillicuddy's Reeks, where he learned new mountain navigation skills and spent the week hiking and camping in the Reeks.
Well done to Aislinn and Conor on completing these challenges.
The group also took part in the recent Easter parade in Dunnamaggin, an event at which the group is very proud to be represented each Easter.
The group also took the opportunity to tour the Irish Naval base at Haulbowline recently. All age groups got to see how sailors are trained and had a close up look at the navy's ships, including the newly commissioned LE George Bernard Shaw. All scouts thoroughly enjoyed the day, and would like to say a special thanks to LS Ronan Coveney, who looked after us for the day.
Registration for the next Scouting year will take place in Kells Scout Den on Wednesday May 15th at 7pm. All current members will need to register and new members aged 6 to 18 years are welcome.
Darkness into Light
Pieta House 'Darkness into Light' charity 5km walk/run on 11th May. The idea is that competitors will cross the finishing line as the sun rises. This event is very symbolic - overcoming the darkness and venturing forward into the light of hope. Come along and join in this amazing event and come together to support a very worthy cause. NO sponsorship required, entry through a registration fee. www.darknessintolight.ie/event/kilkennycity
Nominations being sought for Kilkenny Carlow Garda Youth Awards 2019
Kilkenny Carlow Garda Division in association with Netwatch present their Divisional Youth Awards, celebrating outstanding young individuals between the ages of 13 and 21 years of age. Awards will be considered for nominated young people who by their presence make their communities a better place to live or have shown great determination in their own lives. Groups of two or more young people whose combined efforts have contributed positively to their communities will also be considered-Vote now via the following link- www.surveymonkey.com/r/Kilkenny-CarlowGardaYouthAwards2019
Talamh Beo: Farming with Nature event
Talamh Beo: Farming with Nature event on May 13th at 7.30pm in the Tholsel, High St. Kilkenny. A series of talks to promote climate action run by Kilkenny Forest School and The Bigger Picture. Founding member of the organisation, Fergal Anderson will talk about Talamh Beo 's vision for farming with nature and working for change in the food and agri policy and look towards ways of farming which benefit and restore natural ecosystems and build soils, leaving the land better than when we started.All welcome. There will be a tea and coffee break so that people can meet and talk. If you have any questions please call Maura on 0863104008

The April 'Keeping it Delightful' Community Coffee Morning in Kilmoganny raised over €80 which was given to the Parish Committee to support the running costs of the Kilmoganny Community Centre.
The next 'Keeping it Delightful' Coffee morning will be on Tuesday 28th May. From 10.30am to 1.00pm. The range of activities on the morning is expanding with the recycle table, jigsaw and card games proving to be popular. Board games are going to be added at the next event. As always everyone will be welcome. Please put the date in your diary. At the same time on Tuesday 28th May L'arche Kilmoganny garden project is calling all gardeners. L'Arche are organising a plant and seed swap/give away from 10.30am to 1.00pm Anyone who has grown more seedlings than they can plant out are invited to donate them to other gardeners. All plants/seeds are free of charge and everyone is welcome. It would be helpful but not necessary, if donated plants are labeled. The L'arche Garden Project would appreciate any donations of garden hand tools.
This event takes place in conjunction with Kilmoganny 'Keeping it Delightful' Community Coffee Morning.