Hughes O'Brien Chartered Engineers & Assigned Certifiers Frank 086 8638648 ...
Weekly News 10th June 2019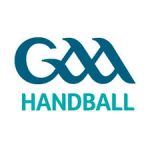 10 June 2019

Kells Handball Club Report to June 9th 2019 : The Kells Handball Club Feile Team and their parents had a very successful Feile car wash and cake sale fundraiser. They would like to thank everyone who supported them and are very appreciative of the funds raised. They take part in Division 1 in Fermoy, Co. Cork on June 15th.
The Kells Junior Interclub team of Donal O'Farrell, David Lafford, Conor Murphy, Eoin Brennan and Conor Condon lost out in the Leinster semi final to Crinkle, Co. Offaly on a score of 84-50.
In the Leinster One Wall championships Dan Breen lost out in Men's B and Donal O'Farrell lost out in the quarter finals of the Men's C.
Lotto Draw 3rd June 2019: Winning Numbers : 2 - 7 22. No Winner. Draw 5* € 30. Susan & Katie ( Dunphy's ), James Cahill ( Dunphy's), Kathleen Moran ( Edward Moran ), Sonny Butler ( Pat Butler ) Theresea Butler ( Pat Butler ). Jackpot next week : € 5,650. Venue: Dunphy's.
Bingo. Every Saturday night night @ 8.30 p.m. St. Eoghan's Centre, Kilmoganny. All Welcome
Relay for Life Kilkenny
are extending an open invitation to any person who has ever heard the words "You have Cancer" to be part of our event on Saturday July 20th from 3pm at Kilkenny Rugby Club. You will be part of the Survivor group at Relay. Registration is free and commences at 2pm. You are welcome to bring along your family or a friend. If you are interested in submitting a team to the Relay for Life event, we urge you to get in contact with us at
relayforlifekilkenny@gmail.com
or register online at
www.cancer.ie
.
Registrations will close on June 21st 2019.
Relay for Life is a 24hr community event which Celebrates people who have survived a cancer diagnosis, Remembers those lost to the disease and brings the community together to Fight Back. Relay for Life brings family, friends and community together reminding us over the 24hrs that cancer does not sleep but we are all there to help and support each other in this fight.
Mount Carmel Care Home's annual draw is commencing again soon. Our promoters will be calling to you in the coming weeks. We hope that you will be able to continue to support this very worthy local venture - €20 for the full year and you are in for 12 draws. We would like to thank those who continue to support us year after year. As well as having a chance to win 15 prizes from the €200 down each month, you are supporting this invaluable facility that is in Callan, where residents have all their needs catered for 24 hours a day, 7 days a week. In addition Mount Carmel supplies dinners to many older people each day in their own homes. It is one of only 8 such Supported Care Homes in the whole country and they are all based in the South East. It provides a wonderful model of care for the elderly and is the envy of many places. The fact that we are based in the town means that the residents are free to go down the town any time they like. To the rear of Mount Carmel is a limited number of much sought-after bungalows catering for people capable of independent living. Please call into Mount Carmel 056-7725301 or to Elaine in the Post Office 0567725231 if you would like to support the draw or if you want to drop your membership for any other promoter into the Post Office, I will be sure they will get it. People retiring from their regular job often express the wish to do some voluntary work to ease them into retirement and to give something back to the community. What could be more beneficial to others and personally rewarding than to become a Friend of Mount Carmel and maybe even a promoter. If you would like to join by EFT the bank details are as follows. BIC - AIBKIE2D. IBAN - IE42AIBK93309014719002 and please contact Elaine at the above phone number or on Facebook at the Friends of Mount Carmel page by private message
Droichead Childcare Drop in
First Thursday of the month between 12 & 1pm for any support or advice you need around parenting and your kids!
Men's Health Week (MHW) runs from June 10th to 16th. The overall aims of MHW are to: Heighten awareness of preventable health problems for males of all ages. Support men and boys to engage in healthier lifestyle choices / activities. Encourage the early detection and treatment of health difficulties in males. For more info go to https://www.mhfi.org/mhw/mhw-2019.html
http://menssheds.ie/ http://www.yourmentalhealth.ie/…/communi…/men-s-health-week/
Cruinniú na nÓg is coming to Kilkenny on June 14th and 15th with two days of FREE Childrens events full of culture and creativity, with workshops from lego creations to treasure hunts and live shows for dinosaur lovers and so much more. Keep an eye on the website and facebook page for all the information coming soon.
Big Dig Workshop for Cruinniú na nÓg
Saturday 15th June Beside Evan's Home - which is located behind the Carnegie Library on John's Quay
Children (ages 5 to 12) can learn to be archaeologists exploring the layers of history beneath their feet.
1. "Dig for Treasure" Archaeology Workshop
Dig for treasure and artefacts, and, with the help of real archaeologists from the School of Irish Archaeology, learn about the people that lived on this site hundreds of years ago
2. "Hidden Histories" Storytelling Workshop for 5 to 8year olds and 9 to 12 year olds
Children will be guided by children's theatre company Curious State to create their own story of the site's history in a storytelling workshop designed to ignite their imagination.
Places are limited to 12 participants per workshop on a first come first served basis. Please go towww.eventbrite.ie to book for all these events
Community Gathering for All in Dunnamaggin Parish: The first Community Gathering this summer took place in the Old School, Dunnamaggin last Saturday. Make sure Saturday June 22nd is in your diary 11.30am to 1.30pm when the second Community Gathering will happen. Everyone who lives in Dunnamaggin Parish is invited to come and join us for Tea - Coffee - Cake and Chat. Come and see what the newly formed working group has planned for the rest of the summer. Young and Young at Heart, new to the Parish or resident for a long time, all are welcome.
Free Electrical Recycling Dates 2019: Mooncoin - The Church carpark, Saturday June 22nd 10am - 4pm: Thomastown - The Quay carpark, Saturday June 29th 10am - 4pm
Any electrical waste =, batteries, energy saving lightbulbs accepted, large and small, from fridges to phones, laptops to lawnmowers, toys to power tools and everything in between!
Cemetery Masses will take place in the new cemetery in Kilmoganny on Friday 12th July; in Kilmoganny's old cemetery on Saturday 13th July, usual Saturday evening Mass. On Wednesday 17th July in Kilree and in Dunnamaggin on Thursday 18th July. All Masses are at 8.00 pm.