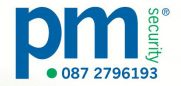 For all your security needs contact Padraig Moore on: 087 2796193 or pmsecuritysystems@gmail.com... ...
Weekly News 17th May 2019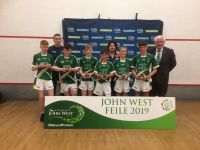 17 June 2019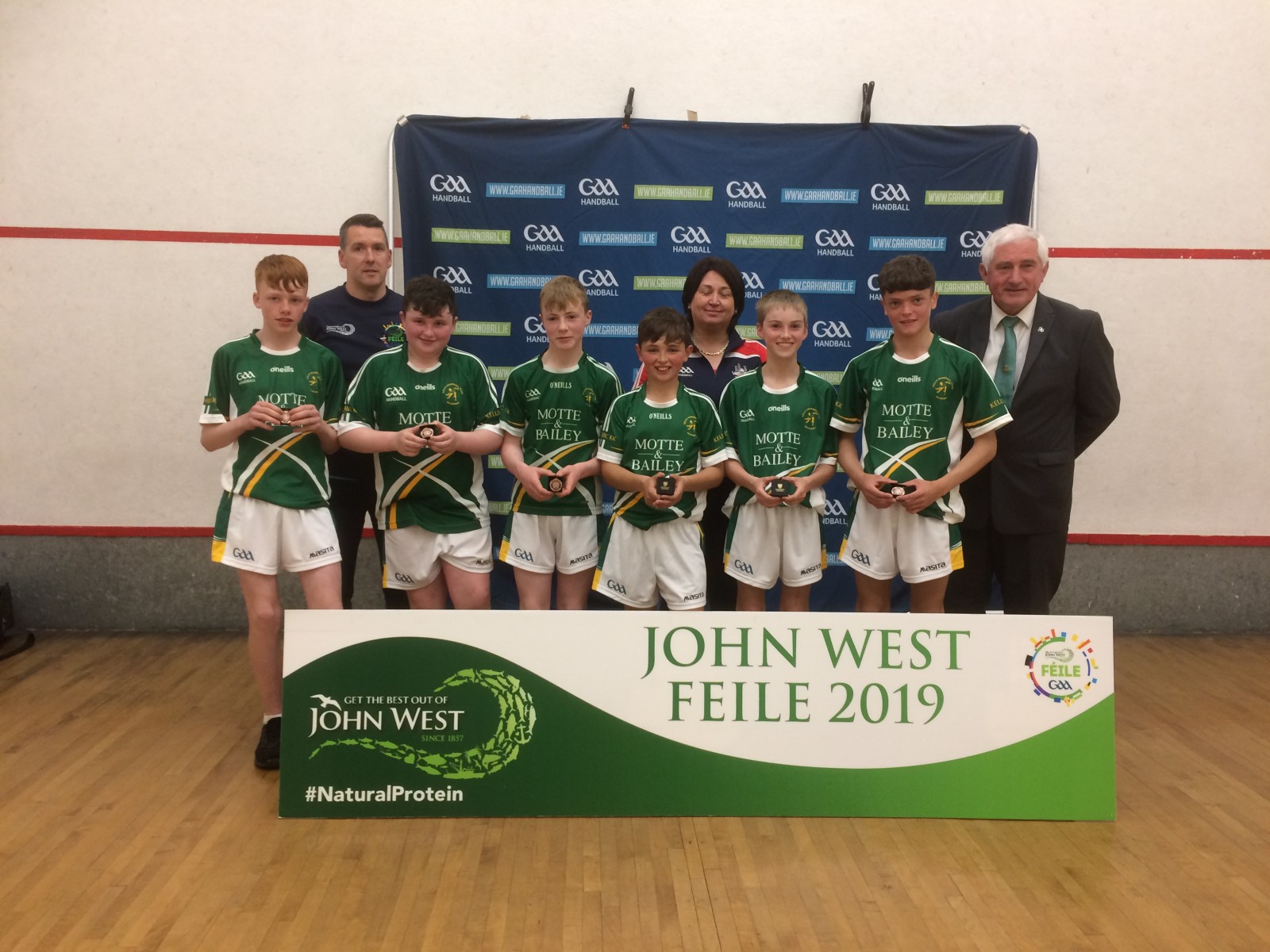 Kells Handball Club Report to June 16th 2019 : The Kells Handball Club Feile naGael Team of Joseph Prendergast, Adam O'Sullivan, Cathal Buckley, John Hayes, Noah Manogue and Ross O'Neill travelled to Fermoy, Co. Cork to participate in Division 1 40 x 20. The Feile team lost out to Kingscourt, Co. Cavan 30-11, they defeated Tuamgraney, Co. Clare 42-5 and defeated Abbeyknockmoy, Co. Galway 42-11. In the last game of the day Kells lost out for a place in the Cup Final to Loughmacrory, Co. Tyrone 31-17 but secured their place in the Plate Final. In the Plate Final they defeated Abbeyknockmoy, Co. Galway on a score line of 32-29 to be the proud recipients of their bronze medals. Loughmacrory went on to defeat Kingscourt, Co. Cavan in the Cup Final 30-25.
John Hayes was the Kells Handball Club representative for the Division 1 40 x 20 Skills competition. He successfully achieved his silver medal. Very well done John.
Feile naGael 2019 was another successful year for the Club and we, along with your parents and coaches are very proud of the teams achievements and we wish to thank everyone who helped out along the way.
Dunnamaggin Community Gathering: the second Dunnmaggin Community Gathering takes place this Saturday June 22nd in The Old School from 11.30am to 1pm. Come along for Tea - Coffee - Cakes - Chat. Young and Young at Heart, new to the Parish or resident for a long time, all are welcome.

Kilmoganny Bridge Results: June 5th 2019: 1st: Nellie Lahart and Chrissie O'Halloran; Best Gross: Mary Longeran and Kathleen O'Shea; 2nd: Rita Townsend and Jackie Kenneally; 3rd: Breda Butler and Gerry Fitzgerald.
Lotto Draw Results 10th June 2019: Winning Numbers : 8 - 31 - 34.
No Jackpot winner: Draw 5* € 30. Nuala Moore ( Marie Kelly ), 4 Fitzes ( Joe Fitzpatrick ), Lil Brownrigg ( Cillian Lafford ), Sarah Davis (Anne Hickey ),Joe Sheridan ( Joe Sheridan ): Jackpot next Week : € 5,800. Venue : Delaney's
Bingo every Saturday night in St Eoghan's Centre , Kilmoganny @ 8.30 p.m. All Welcome
The Festival of Cultures
Bringing Communities Together! - The Festival of Cultures celebrates the diverse cultures living in Co Kilkenny, - 30th June 2019. Face painting, Games and much more in James Stephen's GAA Club, Larchfield. 12pm - 4pm.
Notes from Droichead Family Resource Centre: Droichead Friend's Shed and Callan Men's Shed teamed up on Sunday 9th June for a 5km sponsored walk. They raised €1,076 and want to thank all the people and local businesses that donated to them and to Crehan and McCabes Supervalu in Callan for providing sandwiches for the walkers. Callan Men's Shed is open to new members over the summer months, come along on a Friday 2 -4pm, the Shed is at the back of the Old CBS on West Street.
Funky Fun Summer Camp is running 15th – 19th July and is for 4 year olds (starting school in Sept) to 12 year olds. The week is full of fun and games with the team from Droichead Childcare & outside facilitators. Contact Maggie to book on 056 7755664 or email childcare@droicheadfrc.ie If you are over 16 and would like to volunteer to work in the summer camp contact Maggie ASAP for Garda vetting and training!
Jess runs Toddlers & Tea at 9.30 – 10.45am and Babies & Bumps at 11am – 12.15pm on Mondays at Droichead Family Resource Centre, Callan. These groups are for parents and their little people to play, chat and enjoy a cuppa. Drop in, €2 per family donation. The sessions will run up to the end of July.
Droichead Family Resource Centre are looking for early school leavers who would like to participate in training. There are opportunities to have a say in what training will be run by getting in touch now. Contact Jess on Text 0858564950 or email developmentworker@droicheadfrc.ie or by phone 0567755660
Relay for Life Kilkenny are extending an open invitation to any person who has ever heard the words "You have Cancer" to be part of our event on Saturday July 20th from 3pm at Kilkenny Rugby Club. You will be part of the Survivor group at Relay. Registration is free and commences at 2pm. You are welcome to bring along your family or a friend.
If you are interested in submitting a team to the Relay for Life event, we urge you to get in contact with us at relayforlifekilkenny@gmail.com or register online at www.cancer.ie. Registrations will close on June 21st 2019.
'Keeping it Delightful' Community Coffee Morning from 10.30am to 1.00pm on the last Tuesday of each month in Kilmoganny Community Centre. Please put these dates in your diary and come along and help us to build community. The date for June is Tuesday 25th when as usual there will be a space for exchanging and giving away unwanted but delightful items, a jigsaw table, cards and board games. Of course anyone who wants to just call in for a coffee and a chat is welcome. All donations of cakes, biscuits or more healthy treats would be most welcome.
The usual 5 euro cost is being replaced by a voluntary donation box and all proceeds will be given to L'Arche and St. Joseph's.