Hughes O'Brien Chartered Engineers & Assigned Certifiers Frank 086 8638648 ...
Weekly News 1st July 2019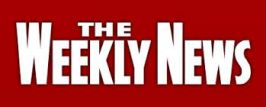 01 July 2019

Crisis Cafe Visioning Workshop: St Canice's Neighbourhood Hall, Butts Green, Kilkenny City : Wednesday 10th July, 1.30 pm - 4 pm
Registration and a light lunch provided from 1.30 pm to 2 pm.
This workshop is part of a broader feasibility study to explore the potential of a 'Crisis Cafe' in Kilkenny. A 'Crisis Cafe' would be a community peer-led response to those experiencing a mental health crisis out of hours, and an alternative to the Emergency Department.
The feasibility study is led by an understanding of the needs of people experiencing a mental health crisis and the existing services and supports available. This workshop builds on the practice of co-production and is open to people with lived experience, family and carers, peer support workers, service providers, community organisations and other professionals. Please book you place with Rosie on rosie@callanworkhouseunion.com. Please let us know if you have dietary needs for lunch.
Lotto Draw Results 24th June 2019: Winning Numbers : 2 - 6 - 21. No Winner
5*€ 30 : Zdanka ( Pat Comerford ) Brian O Shea. W ( Pete Moran ),Billy Burke (Malachy Hogan )Ella Dunne ( Johnno Reid ) , Claire O Sullivan ( Michael O Sullivan ) Jackpot Next Week € 1,150. Venue Dunphy's
Bingo: takes place in Kilmoganny every Saturday night @ 8.30 pm. All welcome

Kells Handball Club Report to June 30th 2019: Clogh Handball Club hosted a 60 x 30 Doubles Tournament in aid of the Aislinn Centre, Kilkenny last weekend. Brendan Burke (Kells) teamed up Gavin Bugggy (Wexford). They defeated Brian Carroll (Meath)/Ciaran Cooney 17-8 and William Love (Clogh)/Ciaran Neary (Talbots Inch) 13-10 and Dominic Lynch (Kerry)/ Keith Bourke (O'Loughlin's) 9-8. In the Final Brendan Burke/Gavin Buggy lost out to Robbie McCarthy (Westmeath)/Billy O'Neill (Clogh) 12-9. Well done Brendan and Gavin on reaching the Final.

Fabulous Evening of Fashion Join us on 10th July all in aid of Presentation Secondary School, Kilkenny. Their Transition Year law team are bidding for glory as they represent Ireland at the International Empire Law Competition in the Big Apple- New York city and so they need your help to get them there! A fun night of style and laughter guaranteed. Hosted by Stylist Karen Morrissey and featuring looks from Carraig Donn (Event Hosts), ONLY, River Island and Jack Jones Kilkenny with top tips from Boots Ireland! Tickets priced at €12 or 2 for €20 which includes a wine and cheese reception. Available to purchase at the Customer Service Desk MacDonagh Junction
Things That Matter Listening Walk Saturday 13th July, 14:00 pm – 16:00 pm Artist Sophie Behal will lead a silent listening walk as part of the exhibition, Things That Matter. Starting at the Arts Office Gallery, participants will be guided through the streets of Kilkenny and encouraged to listen to and reflect on their surroundings.
This is a FREE event but places are limited. To secure your place, email artsofficekkcoco@gmail.com
Self – led crafts group Knitting, Crochet, Stitching. Every Tuesday morning from 10am – 12pm in The Watergarden Thomastown
Droichead Family Resource Centre: Childcare Drop in: First Thursday of the month July 4th between 12 & 1pm for any support or advice you need around parenting and your kids!
Thank you to everyone who attended the June 'Keeping it Delightful' Kilmoganny Community Coffee Morning. It was a busy morning with lots of chat between friends and neighbours. Many people left with delightful items which they had taken from the recycle table. Others went home to tidier homes having left their, no longer needed delightful items for others to pick up. A total of 73 euro was raised and given to St. Joseph's Home which will be used towards the cost of a theatre trip for the residents.
The next 'Keeping it Delightful' Coffee morning will be on Tuesday 30th July. Put the date in your diary.