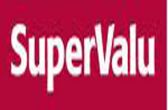 Green Street, Callan, Co. KilkennyTel: 056 7725603Fax: 056 7725153 Moblie:-086-8300102Email: dermotmccabe2@eircom.net OPENING H...
Weekly News 29th July 2019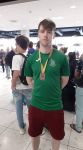 29 July 2019

`Food and Music Festival': Kilmoganny: August Bank Holiday Weekend` It's that time of the year again and Kilmoganny is just about ready to celebrate its 2019 `Food and Music Festival' 2019 over the Bank Holiday Weekend. On Saturday 3rd August `Caroline`s Pop-Up Boutique' will open at 6.30pm in St Eoghan`s Centre. Lovely Fashion display at very reasonable prices where you can enjoy a complimentary glass of wine.
Sunday August 4th: Sunday morning from 9.30am-12.30pm let us say `Good Morning` with a full hearty Irish Breakfast. Freshly cooked served with homemade bread. Adults €7 Kids €3.
At 3pm sees a treat in store for the kids as Miriam Lambert Puppeteer presents `Goldylocks and the Three Bears` There will be a Lucky dip and colouring competition` Paint your Cat`. Prizes for winners and for best dressed . Admission to 'Goldylocks and Best Bear.' is €5 and takes place in St Eoghans Centre, Kilmoganny.
While the kids are being entertained local Ladies will be hosting `Afternoon Tea` in the Tea Tent . Delightful ensemble of Sandwiches and Confectionery, Tea/Coffee/Wine/ Prosecco.Only €5 per person. While you are enjoying your Afternoon Tea you will be entertained with street music.
Caroline`s Pop-Up Boutique is open all day.
Evening entertainment takes us to Kilmoganny Gaa Pitch for an Exhibition Charity Match.Comedy and fun galore here as Dunnamaggin Ladies Footballers take on the GAA Coaches. Who said men were tougher than women? Well, let's see. Who will the referee be I wonder? Admission €5 and it starts at 6.15pm. U14 Feile girls who won the Shield Football Final in Galway recently will do a lap of honour at half time so come on Cheerleaders, give the girls a good cheer. After the game the winners will be presented with the new `Fr. Flavin Cup` by his sister Bee in Dunphy`s Lounge. This Cup, which is sponsored also by Bee, is in memory of Fr Flavin`s total involvement in the Community, his love of all that was taking place,Sport, Drama, Comedy, Music,Bridge etc.and it will be a Perpetual Cup. There will be a Prosecco reception and a few words by local representatives.
Music and Barbeque will be ready to go now with the very entertaining Ger Richardson live Band with music from the 60s,70s,80s to present day music. Draw for raffle around 11.30pm. Late music by the one and only Tim Chambers.
Proceeds will go to St.Joseph`s Care Home and St. Eoghan`s National School.
Development Fund Lotto Syndicate: First month down and tickets checked for first 8 draws in June. There were a few small wins totaling €67 and 2 lines in the Daily Millions draw. Winners of the starters draw in June were – Richie & Yvonne O'Neill and Dick & Nellie Forristal (both winning €200), winners of the June monthly draw for €100 each were Noel & Aileen Lahart and Tommy Maher and winners of the July monthly draw for €100 each were Colm & Sheila Keane and John & Lindsay Carroll.
Lotto Draw Results: 22 July 2019 Winning Numbers : 2 - 11 - 19. No Winner Draw 5* € 30. Pauline Flynn (Pauline Flynn), Mick Keegan (Dunphy's), Rachel McCormack (Jimmy McCormack), Nellie Forristal ( Anne Hickey ),Brid Moylan ( James Moylan ). Jackpot next week €1,750. Venue: Delaney's
Bingo. Every Saturday night night @ 8.30 p.m.All welcome.
Parish Website. The parish has a very popular website www.dkk.ie. It contains a large amount of information about what is going on in the local community. It is updated regularly with the weekly news and also contains information on clubs and Societies, schools churches and much more. Items for inclusion to website can be sent to dunawebsite@gmail.com.
U9 Hurling Well done to the U9 hurlers who recently played their last round of the Go Games against Black and Whites in Dunmore. They played a game of hurling followed by 15mins of Gaelic football. At the end they were presented with certificates. Well done to all involved.
Kilmoganny Bridge Results: 17th July 2019: 1st Treasa Leahy & Emer Wallace: Best Gross: Elizabeth Lanigan & Grace Landy; 2nd: Margaret Duggan & Gerry Fitzgerald; 3rd: Mary Barry & Helen Costello. Summer Bridge will continue every Wednesday night in St Eoghan's Centre, Kilmoganny at 7.20pm sharp. All welcome.
Droichead Family Resource Centre, West Street, Callan: On Mondays Jess runs Toddlers & Tea from 9.30am to10.45am and Babies & Bumps from 11am to 12.15pm. These groups are for parents and their little people to play, chat and enjoy a cuppa. Drop in, €2 per family donation. The sessions will restart Monday 2nd September.
Droichead Family Resource Centre are looking for early school leavers who would like to participate in training. There are opportunities to have a say in what training is run by getting in touch now. Contact Jess on Text 085 8564950, email developmentworker@droicheadfrc.ie or by phone 056 7755660.
Callan Men's Shed member Paddy Cunningham is taking to the sky to raise funds for the Kilkenny IWA. The skydive takes place in Co. Offaly on Friday 2nd August, we wish him all the best for his dive and look forward to the photos that will follow.
Droichead Family Resource Centre will be closed from Friday 2nd August and will reopen on Tuesday 20th August at 9am.

Kcat, Callan, Co.Kilkenny. A mid-career retrospective art exhibition by Mary Cody. An open invitation to Mary's friends and neighbours in Kilmoganny to the formal opening of her work. Friday 2nd August 1-3pm at Kcat Arts Centre.
The exhibition continues 3rd-18th August 2019. Open daily Monday to Sunday 12-4pm.
Community Gathering: The Old School, Dunnamaggin. All residents, from all parts of the parish, of all ages, are invited to join us for Tea - Coffee - Cake and Chat on Saturday August 10th from 11.30am to 1pm.
Free Art of Upcycling Workshops Thomastown Community Centre Saturday, 10th August. Contact the workshop instructor to reserve your space or drop in to see if space is available. Donations are appreciated
Origami with Debra Bowden: Learn the art of Japanese paper folding using recycled papers. 11-12:30, classes every half hour tinteann@yahoo.com 086 0678314
Creative Clothing Mending with Zoe Carol Wong: Bring your own garments and learn how to repair or upcycle them with hand-sewing & embroidery techniques> For ages 10 and up 1:00 to 2:30 www.zoecarol.com 087 298 8279 zoe@zoecarol.com
Book Art with Martin Fahy: Upcycled Notebook Making, 3-4:30 southpaw.eire@gmail.com 0851479622
Huge Congratulations to local man Callan Byrne who represented Ireland at the recent CSIT World Sports Games and won Bronze in 200m.