Shop online at www.treacyscarpetsandfurniture.ie Carpets, Timber, laminate and Vinyl floors, Mattresses, beds and bedroom furniture, dining room, sui...
Weekly News 5th July 2019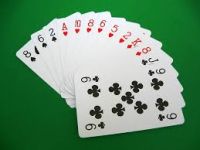 05 August 2019

Kilmoganny Bridge Results: July 24th 2019: 1st Ellen Delahunty and Emer Wallace: Best Gross Elizabeth Lanigan and Grace Landy: 2nd Rita Townsend and Jackie Kenneally: 3rd Helen Costello and Mary Barry. Summer Bridge will continue every Wednesday night in St Eoghan's Centre, Kilmoganny at 7.20pm sharp. All welcome.
Lotto Draw Results: 29th July 2019: Winning Numbers : 4 , 5 , 17: No Jackpot winner. 5*€ 30 : Cillian Hawe ( Marie Kelly ),Mary Ireland ( Jimmy McCormack ), Pat Walsh ( Pauline Walsh ),Anne Mark & Mai ( Niamh O Donovan ), Kathleen Browne ( Pauline Walsh ) Jackpot next week € 1,900 Venue : Townsend's
Bingo. Every Saturday night night @ 8.30 p.m.All welcome
Parish Website. The parish has a very popular website www.dkk.ie. It contains a large amount of information about what is going on in the local community. It is updated regularly with the weekly news and also contains information on clubs and Societies, schools churches and much more. Items for inclusion to website can be sent to dunawebsite@gmail.com.
Community Gathering: On August 11th after mass at 10.30am to 1pm a Community Gathering takes place. All welcome from all parts of the parish and all ages. Come along and meet your neighbours, old and new for Tea - Coffee - Cake and Chat.
Music in Ray's: Friday August 23rd sees the return of Riche Cahill and John Joe Farrel to Townsends Pub, Dunnamaggin from 10.15pm.
Free Art of Upcycling Workshops Thomastown Community Centre Saturday, 10th August. Contact the workshop instructor to reserve your space or drop in to see if space is available. Donations are appreciated
Origami with Debra Bowden: Learn the art of Japanese paper folding using recycled papers. 11-12:30, classes every half hour tinteann@yahoo.com 086 0678314
Creative Clothing Mending with Zoe Carol Wong: Bring your own garments and learn how to repair or upcycle them with hand-sewing & embroidery techniques> For ages 10 and up 1:00 to 2:30 www.zoecarol.com 087 298 8279 zoe@zoecarol.com
Book Art with Martin Fahy: Upcycled Notebook Making, 3-4:30 southpaw.eire@gmail.com 0851479622
Kcat, Callan, Co.Kilkenny. A mid-career retrospective art exhibition by Mary Cody from Kilmoganny from the 3rd to the 18th August 2019. Open daily Monday to Sunday 12-4pm.
Recovery College South East: Good Stress/Bad Stress (Morning Workshop): September 16th: 10am to 1pm. Many people believe that all stress is bad, but you may have heard that there's "good stress" and "bad stress." Do you know what people mean by that? We rarely hear people say, "I'm really feeling stressed—isn't that great? These days, many aspects of life can feel highly stressful, affecting our ability to think clearly, to relax or to look after ourselves. Whilst small amounts of stress can prompt us to action, too much stress over a long period of time can seriously affect our emotional and physical health. This introductory workshop supports you to look at the causes of your stress, giving you practical activities and suggestions that can help you to reduce the impact on your life. Booking essential with The Recovery College South East: 056 7703666