Hughes O'Brien Chartered Engineers & Assigned Certifiers Frank 086 8638648 ...
Weekly News 12th August 2019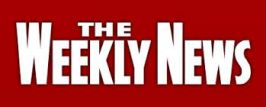 12 August 2019

Lotto Draw Results: 5th August 2019: Winning Numbers : 3 , 18, 25 No Winner: 5* € 30: Cillian Hawe ( Marie Kelly ),Bridget Hogan (Malachy Hogan ), DHC ( DHC ) Ciss Ryan ( Ciss Ryan), Jane Fallon ( Niamh O Donovan ): Jackpot next week € 2,050 Venue : Dunphy's
Bingo. Every Saturday night @ 8.30 p.m. in St Eoghans Centre, Kilmoganny. All welcome
Kilmoganny Bridge Results: 31st July 2019: 1st: Ellen Delahunty and Paschal Grace; Best Gross: Elizabeth Lanigan and Grace Landy; 2nd: Mary Barry and Helen Costello; 3rd: Josie O'Gorman and Tina Ronan. Summer Bridge will continue every Wednesday night in St Eoghan's Centre, Kilmoganny at 7.20pm sharp. All welcome.
Music in Ray's: Friday August 23rd sees the return of Riche Cahill and John Joe Farrel to Townsends Pub, Dunnamaggin. Music from 9.30pm.
Kells Handball Club Report to August 11th 2019: In the County Juvenile 60 x 30 championship Kells representatives in U13 Doubles were Daniel Darwich who teamed up with Fionn Mahony and Ross O'Neill with Tim Doherty. They both lost out in the semi final. In U15 Doubles Joseph Prendergast and John Hayes lost out in the Final to Kilfane in the tie breaker. Well done to everyone.
In the 60 x 30 Nationals in U13 Doubles John Hayes and Cathal Buckley (Kells) reached the Final but were narrowly defeated by Conor Doyle and Niall Drennan (Kilkenny). In BU11 Doubles Fun Tournament Daniel Darwich (Kells) teamed up with Cormac Dowling (Mothel) and really enjoyed the experience.
In the Adult Leinster 60 x 30 championship in JBD Donal Farrell /David Lafford (Kells) lost out to Ivan Carroll/Stephen Smullen (Kildare); in U21 Singles Eoin Brennan (Kells) lost out to Adam Walsh (Wexford); in the Junior Singles semi final Brendan Burke (Kells) defeated Michael Carrie (Dublin) and in the Final he defeated Myles Carroll (Kildare). Congratulations and well done.

KCAT, Callan, Co.Kilkenny. A mid-career retrospective art exhibition by Mary Cody from Kilmoganny from the 3rd to the 18th August 2019. Open daily Monday to Sunday 12-4pm.
The July 'Keeping it Delightful' Kilmoganny Community Coffee Morning was a particular lovely morning with old friends calling in to catch up with local news. A number of people were welcomed for the first time and a total of €155 was raised and donated to L'Arche. August 'Keeping it Delightful' Coffee Morning will be at 10.30am Tuesday 27th August. As usual there will be a free recycle table, so bring along any delightful items that you no longer need. If you just want to know 'What is going on'? then come and see.
Park walk at Parkrun: Starting Saturday September 7th at 9.30am: Free, timed 5km event: Every Saturday, Buggys, dogs, walkers, runners welcome: Meeting inside Switzers gate at the Castle at 9.15am: Register at www.parkrun.ie

Recovery College South East: Good Stress/Bad Stress (Morning Workshop): September 16th: 10am to 1pm. Many people believe that all stress is bad, but you may have heard that there's "good stress" and "bad stress." Do you know what people mean by that? We rarely hear people say, "I'm really feeling stressed—isn't that great? These days, many aspects of life can feel highly stressful, affecting our ability to think clearly, to relax or to look after ourselves. Whilst small amounts of stress can prompt us to action, too much stress over a long period of time can seriously affect our emotional and physical health. This introductory workshop supports you to look at the causes of your stress, giving you practical activities and suggestions that can help you to reduce the impact on your life. Booking essential with The Recovery College South East: 056 7703666

The Parenting when separated programme hopes to help you: Understand the impact of separation on parents and children
Establish a positive cooperative co-parenting relationship: Communicate more effectively with your child's other parent and your child: Manage successful contact and handovers: Manage conflict and challenges: Develop personal coping and stress management skills. The course consists of six weekly meetings on Monday's from 10 am – 12.30. Starting 16th September 2019. They will be held in the Fr. McGrath FRC, St. Josephs Road, Kilkenny. 056-7751988 ext 2