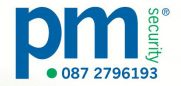 For all your security needs contact Padraig Moore on: 087 2796193 or pmsecuritysystems@gmail.com... ...
Weekly News 26th Aug 2019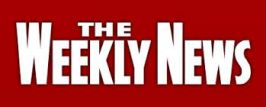 26 August 2019

GAA Development Fund Lotto Syndicate Congratulations to Nicky O'Shea and Stephen & Marie Gilmore this months winners of the €100 prizes in the Lotto Syndicate.

Local Lotto Results Draw 19th August 2019: Winning Numbers: 3, 21, 34 No Winner 5* € 30 : Liam ( Malachy Hogan ), Niamh (Malachy Hogan ),John O Brien ( Malachy Hogan ),Ava Sheridan ( Joe Sheridan ), Jackie Kenneally ( Jackie Kenneally).: Jackpot next week : €2,350: Venue : Townsend's
Bingo. Every Saturday night @ 8.30 p.m. in St Eoghans Centre, Kilmoganny. All welcome
Kilmoganny Bridge Results: 14th August 2019: 1st Geraldine O'Sullivan & Bridget Condon: Best Gross Margaret O'Shea & Nellie Lahart: 2nd Rita Townsend & Jackie Kenneally: 3rd Jerry Fitzgerald & Breda Butler. Bridge takes place every Wednesday at 7.20pm in St Eoghans Centre Kilmoganny. All Welcome.
Dunnamaggin Gymkhana in aid of St Josephs Home and the Home Care team takes place on Sunday September 1st on Hennessys Farm. Showjumping begins at 9.30am, Lead Reins at 2pm and Dogshow at 3pm. Admission €5 at gate which includes you in the raffle.
Social Dance Classes will start in The Old School, Dunnamaggin on Friday September 6th with Yvonne O'Neill. Get fit and have fun while you learn to dance the Quick Step, Jive, Waltz and many more. Classes will be held every Friday night from 7.30pm to 9pm starting September 6th. For more information contact Yvonne on 087 244 8535 or come along on the night.
6th Kilkenny Kells Scouts: Barbeque, Sunday 8th September 4pm to 7pm in Delaney's Bar Kells. Individual €5, Family €20.
Lifelinkk: stronger together for mental health invite you to celebrate World Suicide Prevention Day with the launch of their Wellbeing Leaflet a List of Self-Referral Supports & Services for all ages in St. Canice's Neighbourhood Hall, The Butts, Kilkenny from 9.30am to 1pm on Monday September 9th. Information stands: songs: poems: tea & coffee. All welcome.

Notes from Droichead FRC 23/08/19: Droichead Family Resource Centre is looking for early school leavers who would like to participate in training aged between 16 and 45. There are opportunities to have a say in what training is run by getting in touch now. Contact Jess via text 085 8564950, email developmentworker@droicheadfrc.ie or by phone 056-7755660.
Friday 30th August Droichead Family Resource Centre is running a Big Messy Play Day for under 5's and their parents/carers. Drop in 10am – 2pm for a host of fun messy play activities. This event is funded by Kilkenny County Council as part of National Play Day 2019.
Droichead FRC's family groups return this week. Toddlers and Tea, 9.30 – 10.45, is for parents/carers with toddlers walking-5yrs. Babies and Bumps, 11.00 – 12.15, is for parents/carers and their babies from pregnancy to walking. Every session includes activities for the little ones, a cuppa for the adults and a chance to get advice, support and make friends.
If you are interested in Droichead FRC providing any recreational courses get in touch by Tel: 056 7755660, text 085 8564950 or email admin@droichedfrc.ie

Recovery College South East: Good Stress/Bad Stress (Morning Workshop): September 16th: 10am to 1pm. Many people believe that all stress is bad, but you may have heard that there's "good stress" and "bad stress." Do you know what people mean by that? We rarely hear people say, "I'm really feeling stressed—isn't that great? These days, many aspects of life can feel highly stressful, affecting our ability to think clearly, to relax or to look after ourselves. Whilst small amounts of stress can prompt us to action, too much stress over a long period of time can seriously affect our emotional and physical health. This introductory workshop supports you to look at the causes of your stress, giving you practical activities and suggestions that can help you to reduce the impact on your life. Booking essential with The Recovery College South East: 056 7703666

The Parenting when separated programme hopes to help you: Understand the impact of separation on parents and children
Establish a positive cooperative co-parenting relationship: Communicate more effectively with your child's other parent and your child: Manage successful contact and handovers: Manage conflict and challenges: Develop personal coping and stress management skills. The course consists of six weekly meetings on Monday's from 10 am – 12.30. Starting 16th September 2019. They will be held in the Fr. McGrath FRC, St. Josephs Road, Kilkenny. 056-7751988 ext 2