Hughes O'Brien Chartered Engineers & Assigned Certifiers Frank 086 8638648 ...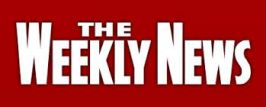 02 December 2019

Local Lotto Results Draw: 25th November 2019: Winning Numbers: 2,9,25: No Winner. Draw 5* € 30. Mrs B Kennedy ( Jimmy McCormack), Caitlan & Ryan McDonald ( Mags Cahill ) Nellie Lahart ( Larry Costello ), Tom Hickey ( Anne Hickey ), DHC ( DHC ) Jackpot next week : € 4,450. Venue : Delaney,s
St Eoghans Centre Kilmoganny: Bingo: Every Saturday night @ 8.30 p.m. and Cards: Every Sunday night in @ 8.30 pm. All Welcome
Dunnamaggin Hurling Club Lotto Syndicate: winners of the latest lotto November Draw were: - James & Mary Moylan €100 and Sean Delaney €100.
Kilmoganny Bridge Results: for the 20th November: 1st Rita Townsend & Jackie Kenneally; Best Gross Margaret O'Shea & Philip Brennan: 2nd Elizabeth Lanigan & Grace Landy: 3rd Nellie O'Shea & Gerry Fitzgerald. Bridge is held every Wednesday night at 7.20pm sharp in St Eoghan's Centre, Kilmoganny. New members are always Welcome.
Dunnamaggin Christmas Fair: What a magical day the community had last Sunday December 1st in Dunnamaggin. The Old School was decked out in Christmas decorations and hosted over 15 local craft, art and food producers. Santa came riding into the village on a vintage tractor at 12noon and stayed to chat with the children for hours. He was joined by Mrs Claus who played the accordion as only Mrs Claus can and got everyone singing and dancing. Santa and Mrs Claus had the very difficult task of picking the winners of the art competition. All the beautiful entries were hung around the marquee for all to see. Lovely homemade soup kept the punters warm and Joan's scones and Trish's bakes were enjoyed by all. The Monster Raffle draw took place at 3pm and with over 20 prizes almost everyone went away happy. Dunnamaggin Parish Development Group wish to thank everyone who supported their first Christmas Market through sponsoring a prize for the raffle, volunteering on the day or coming along to buy from the stall holders. A particularly BIG thank you goes out to Santa and Mrs Claus who were truly wonderful.
Dunnamaggin Parish Development Group: A newly established Art Group takes place every Tuesday evening in the Old School Dunnamaggin from 7.00 - 9.30pm. All levels of experience or none are welcome as the purpose of the group is to come together to share techniques and knowledge of painting on canvas. A small nominal charge is required to cover costs. To book a place please phone Gwen on 083 4544484
YOGA classes: If you are interested in YOGA classes on a Wednesday morning in The Old School Dunnamaggin at 11am please contact Sharon on 086 8159441

December 5th a Flower Arrangement Demonstration fundraiser for St Josephs Home takes place in The Old School Dunnamaggin with Betty Holden. €10 entrance at the door includes a door prize, mince pie and tea. A raffle will take place for the arrangements that Betty completes on the night. Come along, get ideas for your Christmas Table and support a great cause.
A very busy Friday December 6th:
For one night only December 6th Social Dancing is being moved to St Leonard's Primary School Hall so that Dunnamaggin Hurling Club's AGM can take place in The Old School on Friday December 6th at 8pm.
L'Arche Christmas Concert will take place on Friday 6th December at 7.30pm in Kilmoganny Parish Hall. Mixture of local and L'Arche musicians will play on the night. Tickets €5 on sale in Moran's Shop Kilmoganny or L'Arche Workshop Callan.
Christmas Cards in Ray's: Townsend's pub in Dunnamaggin will once again host Christmas Card Nights. Twenty Fives: 6's: €5 per person. The first one is this Friday December 6th. It starts at 9pm so you might have time to catch the l'Arche Concert in Kilmoganny and make it down in time for a game of cards! The second night is December 13th.
The December 'Keeping it Delightful' Community Coffee Morning in Kilmoganny will be held on Thursday 12th December from 10.30am to 1.00pm. Everyone welcome. Donations of home baked goods very welcome.
Kilmoganny's free shop 'Take it or Leave it' 'Fabulous and 'Free' is up and running. The first week was very successful. A warm friendly atmosphere, many delightful items available for free and an opportunity to meet friends and neighbours proved to be popular with many people calling in on a daily basis.
The opening times have now been extended and are Monday to Friday 10.00am to 1.00pm, Saturdays 2.00pm to 5.00 pm, Monday and Wednesday evening 6.30 to 8.00pm.
Everyone is of course welcome. In order to keep the shop open and delightful donations of very good quality goods are appreciated. Household goods, unused gifts, new or nearly new clothes, bags, books, belts, toys. To arrange drop off or collection of goods please contact Anne 051 648150, email keepingitdelightful@gmail.com . Items can also be left in the shop during opening hours. But please remember to carefully sort through donations first.

Craft workshops Kilmoganny. In conjunction with 'Take it or Leave it' the following workshops will be held. 11.00 am Wednesdays Crocheting where more experienced people will help beginners. 11.00 am Thursdays come to the shop to learn how to make a Christmas Wreath. Both workshops free of charge and open to everyone.