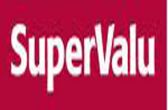 Green Street, Callan, Co. KilkennyTel: 056 7725603Fax: 056 7725153 Moblie:-086-8300102Email: dermotmccabe2@eircom.net OPENING H...
Weekly News 20th Jan 2020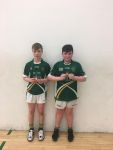 20 January 2020

Kells Handball Club Report to January 19th 2020 In the Juvenile County 40 x 20 championshions in Boys U12 Doubles Darragh Lyons/Matthew Murphy (Kells) defeated Glenmore but lost out to Windgap in the Final. In the Boys U13 Doubles Tim Doherty/Fionn Mahony (Kells) defeated Kilfane Cian Doherty/Oisin Farrell in the Final. In the Boys U14 Doubles Cathal Buckley/John Hayes (Kells) defeated Talbots Inch in the semi final and defeated Niall Drennan/P.J. Delaney (Galmoy) in the final. In the Boys U15 Doubles Adam O'Sullivan/Ross O'Neill (Kells) lost out to O'Loughlin's. In the Boys U16 Doubles Harry Delaney/Joseph Prendergast (Kells) lost out to Galmoy Tomas Sharkey/Daniel Hanrahan in the Final. In the Boys U17 Doubles Padraig Lennon/Matthew O'Sullivan (Kells) lost out to Windgap Sean Purcell and Adam O'Shea in the Final. Well done to all on your performance.
Local Lotto Draw Results for 13th January 2020. Winning Numbers : 17,22,36 No Winner. Draw 5* € 30. Christy Roche ( Nellie Maher ),Padraig ( Kathleen Kirwan ),Bill Heffernan ( Mary Heffernan ),Ber Moore ( Malachy Hogan ), The Moylan 4 ( James Moylan ) Jackpot next week : € 5,500 Venue : Dunphy's
St Eoghans Centre Kilmoganny: Bingo: Every Saturday night @ 8.30 p.m. and Cards: Progressive 25's every Sunday night in @ 8.30 pm. All Welcome
Kilmoganny Bridge Results for January 8th 2020: 1st: Elizabeth Lanigan and Grace Landy: Best Gross: Margaret O'Shea and Philip Brennan: 2nd: Margaret Duggan and Margaret Grace, 3rd: Ellen Grace and Betty Cuddihy . Kilmoganny Bridge Prize Night Results held on January 15th 2020: 1st Margaret O'Shea and Nellie Lahart: Best Gross Tina Ronan and Philip Brennan: Joint 2nd Rita Townsend and Jackie Kenneally, Betty Cuddihy and Mary Dunne, 4th Elizabeth Lanigan and Grace Landy: 5th Mary Delaney and Margaret Dunne. Bridge is held every Wednesday night at 7.20pm sharp in St Eoghan's Centre, Kilmoganny. New members are always welcome.

Free Book Shop open in Kilmoganny Centre on Tuesday and Thursday mornings from 10.30am to 12.30.Take one-leave one. Everybody welcome.Tea/Coffee/Chat. Reading Knittting,Art /Crafts,Poetry.etc. Anything goes, just come along.
"Baby Massage Classes available in the GAA hall in Hugginstown every Tuesday from the 7th of January to the 4th of February from 10am to 11.30am. Classes include teaching parents the different massage strokes and a theory section each week ranging from child development, oils used in massage and much more. Tea/coffee cake and chats afterwards. Contact Helen Hoyne on 083 8579883 for more information; spaces limited.
Enrolments are now open for St. Leonards National School Dunnamaggin for September. Forms are available in the school and need to be returned by Feb. 28th.
Dunnamaggin Parish Development Group: An Art Group takes place every Tuesday evening in the Old School Dunnamaggin from 7.00 - 9.30pm. All levels of experience or none are welcome as the purpose of the group is to come together to share techniques and knowledge of painting on canvas. A small nominal charge is required to cover costs. To book a place please phone Gwen on 083 4544484

Social Dance Classes continue in The Old School, Dunnamaggin every Friday with Yvonne O'Neill from 7.30pm to 9pm. Get fit and have fun while you learn to dance the Quick Step, Jive, Waltz and many more. For more information contact Yvonne on 087 244 8535 or just pop along on a Friday
The First Community Gathering of 2020 takes place on February 3rd in The Old School after 11am mass. Tea and Bacon Butties are on offer alongside a catch up with old neighbours and meeting new ones. Come along and join in.
Shrughawadda Players Drama rehearsals resume in Kilmoganny every Tuesday and Thursday night as Shrughawadda Players prepare their new play `The Banshee of Crokey Hill` which they hope to stage late March or early April.