Hughes O'Brien Chartered Engineers & Assigned Certifiers Frank 086 8638648 ...
Weekly News 27th Jan 2020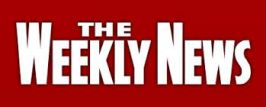 27 January 2020

Local Lotto Draw Results: 20th January 2020. Winning Numbers : 4, 6 , 20. No Winner. Draw 5 * € 30 : Biddy Horan ( Ray Townsend),Ciara McCormack ( Pete Moran ),Eddie O Keeffe ( Ml O Keefe),Joan Cody ( Aidan farrell),Mary Delaney ( Pauline Walsh). Jackpot next week : € 5,650 Venue : Delaney's
St Eoghans Centre Kilmoganny: Bingo: Every Saturday night @ 8.30 p.m. and Cards: Progressive 25's every Sunday night in @ 8.30 pm. All Welcome
Kilmoganny Bridge Club: Bridge is held every Wednesday night at 7.20pm sharp in St Eoghan's Centre, Kilmoganny. New members are always welcome.
Kells Handball Club Report to January 26th 2020: In the Juvenile County 40 x 20 championships in the Girls U12 Singles Shauna Mahoney (Kells) lost to Kerri Maguire (Clogh); in the Girls U14 singles Katie Grace (Kells) lost out to Emma Kelly (Glenmore); in the Girls U15 singles Mia O'Connell (Kells) lost out to Amy Cody (Glenmore); in the Girls U12 Doubles Emily Phelan/Shauna Hayes (Kells) defeated Galmoy sisters Orla and Mairead Duggan in the Final(Picture below); in the Girls U14 Doubles Mia O'Connell/Emily Shortall (Kells) lost out to Emma Kelly/Laura Doherty (Glenmore); in the Girls U15 Doubles Katie Grace/Emily Tynan (Kells) lost out to Una Duggan/Aine Sharkey (Glenmore). Congratulations and very well done to you all

Free Book Shop open in Kilmoganny Centre on Tuesday and Thursday mornings from 10.30am to 12.30.Take one-leave one. Everybody welcome.Tea/Coffee/Chat. Reading Knittting,Art /Crafts,Poetry.etc. Anything goes, just come along.
Congratulations to Louisa Gilmore and Bláithín Holden both from Kells who competed for Kilkenny City Harriers AC on Saturday 18th January in the U15 Girls All-Ireland Indoor Pentathlon in Athlone Institute of Technology International Arena. The girls did ever so well competing in 60m Hurdles, 800m, High Jump, Long Jump and Shot Putt in the one day combined event.(picture below)
Enrolments are now open for St. Leonards National School Dunnamaggin for September. Forms are available in the school and need to be returned by Feb. 28th.
Dunnamaggin Parish Development Group: An Art Group takes place every Tuesday evening in the Old School Dunnamaggin from 7.00 - 9.30pm. All levels of experience or none are welcome as the purpose of the group is to come together to share techniques and knowledge of painting on canvas. A small nominal charge is required to cover costs. To book a place please phone Gwen on 083 4544484

Social Dance Classes continue in The Old School, Dunnamaggin every Friday with Yvonne O'Neill from 7.30pm to 9pm. Get fit and have fun while you learn to dance the Quick Step, Jive, Waltz and many more. For more information contact Yvonne on 087 244 8535 or just pop along on a Friday
The First Community Gathering of 2020 takes place on February 3rd in The Old School after 11am mass. Tea and Bacon Butties are on offer alongside a catch up with old neighbours and meeting new ones. Come along and join in. On February 15th in Ray's Pub, Dunnamaggin Mr & Mrs of Dunnamaggin Parish will be crowned after a competition to find the most compatible couple. Compared by Willie Kearney six couples will battle it out to be presented with the trophy. Starting at 8.30pm, €5 on the door with finger food, spot prizes and a lot of fun.