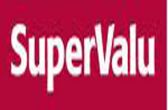 Green Street, Callan, Co. KilkennyTel: 056 7725603Fax: 056 7725153 Moblie:-086-8300102Email: dermotmccabe2@eircom.net OPENING H...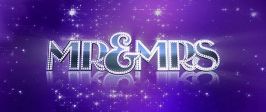 03 February 2020

This Saturday February 15th in Ray's Pub, Dunnamaggin Mr & Mrs of Dunnamaggin Parish will be crowned after a competition to find the most compatible couple. Compared by Willie Kearney six couples will battle it out to be presented with the trophy. Starting at 8.30pm, €5 on the door with finger food, spot prizes and a lot of fun.
Local Lotto Results Draw for 27th January 2020.Winning Numbers : 2 , 23 , 27.No WinnerDraw 5* € 30 : Seamus Kennedy ( Pete Moran ),Gemma Phelan ( Jim Dalton),Emer Fitzpaterick ( Pete Moran ), Catherine Loughman ( Jimmy McCormack Kilm. ) Mrs Cummins ( Pete Moran )Jackpot Next week € 5,800.Venue : Townsend's Dunnamaggin
St Eoghans Centre Kilmoganny: Bingo: Every Saturday night @ 8.30 p.m. and Cards: Progressive 25's every Sunday night in @ 8.30 pm. All Welcome
Kilmoganny Bridge Club: Results from January 22nd 2020: 1st Gerry Fitzgerald and Nellie O'Shea: Best Gross Margaret O'Shea and Nellie Lahart: 2nd Jackie Kenneally and Rita Townsend: 3rd Carmel O'Sullivan and Emer Wallace. Bridge is held every Wednesday night at 7.20pm sharp in St Eoghan's Centre, Kilmoganny. Visitors and new members are always welcome.
Kells Handball Club Report to February 2nd 2020: In the Juvenile County 40 x 20 championships in Boys U12 Singles Timmy Corr (Kells) defeated Conor Buggy (Clogh) in the semi final but lost out to Andrew Brennan (Talbots Inch) in the Final; in the Boys U13 Singles Ciaran Hickey (Kells) defeated P.J. Delaney (Galmoy) in the semi final but lost out to Sean Morrisey (O'Loughlin's) in the final; in the Girls U16/17 Doubles Rachel Doherty/Ailise Mahony (Kells) lost out in the semi final to Doireann Knox/Aoife Woods (Mullinavat). Congratulations and very well done to you all.
Free Book Shop open in Kilmoganny Centre on Tuesday and Thursday mornings from 10.30am to 12.30.Take one-leave one. Everybody welcome.Tea/Coffee/Chat. Reading Knitting,Art /Crafts,Poetry.etc. Anything goes, just come along.
Dunnamaggin Parish Development Group: An Art Group takes place every Tuesday evening in the Old School Dunnamaggin from 7.00 - 9.30pm. All levels of experience or none are welcome as the purpose of the group is to come together to share techniques and knowledge of painting on canvas. A small nominal charge is required to cover costs. To book a place please phone Gwen on 083 4544484

Social Dance Classes continue in The Old School, Dunnamaggin every Friday with Yvonne O'Neill from 7.30pm to 9pm. Get fit and have fun while you learn to dance the Quick Step, Jive, Waltz and many more. For more information contact Yvonne on 087 244 8535 or just pop along on a Friday
St Patrick's Day 2020
For St. Patrick's Day 2020, Kilkenny County Councils Art, Heritage & Environment departments have a bursary that can be used to fund floats/and or mobile installations in the parade;
The float/installation must address native Irish biodiversity (plants or animals). It should be linked to climate change and promote the use of upcycling. Costumes should be upcycled or 2nd hand – the bursary cannot be used to purchase costumes. The float/mobile installation must demonstrate a strong level of creativity. 5 Bursaries available €300 each Send in your proposed float details on the application form outlining clearly how it will interpret the criteria above. Email to: admin@stpatricksfestivalkilkenny.com on or before Thursday 6th February 2020