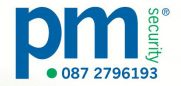 For all your security needs contact Padraig Moore on: 087 2796193 or pmsecuritysystems@gmail.com... ...
Weekly News 10th Nov 2020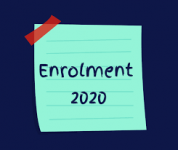 10 February 2020

Enrolments are now open for St. Leonards National School Dunnamaggin for September. Forms are available in the school and need to be returned by Feb. 28th.
This Saturday February 15th in Ray's Pub, Dunnamaggin Mr & Mrs of Dunnamaggin Parish will be crowned after a competition to find the most compatible couple. Compared by Willie Kearney six couples will battle it out to be presented with the trophy. Starting at 8.30pm, €5 on the door with finger food, spot prizes and a lot of fun.
Local Lotto Results Draw 3rd February 2020. Winning Numbers: 5, 30 , 35. No Winner. Draw 5* € 30 : Jimmy Hurley ( The Shop ),Jody Butler (Jimmy Mccormack), Miriam Maher ( Nellie Maher ), Richie Cuddihy ( Malachy Hogan ), Siobhan Dalton ( Jim Dalton): Jackpot next week € 5,950: Venue : Dunphy's
St Eoghans Centre Kilmoganny: Bingo: Every Saturday night @ 8.30 p.m. and Cards: Progressive 25's every Sunday night in @ 8.30 pm. All Welcome
Kilmoganny Bridge Club: Results from January 29th 2020: 1st Grace Landy and Elizabeth Lanigan: Best Gross Margaret O'Shea and Nellie Lahart: 2nd Breda Butler and Treasa Leahy: 3rd Margaret Dunne and Mary Delaney: Mary Dunne and Betty Cuddihy. Bridge is held every Wednesday night at 7.20pm sharp in St Eoghan's Centre, Kilmoganny. Visitors and new members are always welcome.
Kells Handball Club Report to February 9th 2020: In the Cumann na Mbunscoil handball competition Kells Handball Club had participants from 11 different primary schools. In BU11 singles Lorcan Mahony (Burnchurch), Eoin O'Gorman (Monroe), Liam O'Grady (Stoneyford), Matthew Corr (Cuffesgrange), Darragh McCormack (Bennettsbridge) and Conor Manogue (Gaelscoil). After several rounds of great games Conor Manogue defeated Darragh McCormack in a closely fought encounter. In the BU11 Doubles the Kells players were Steve Hoyne/Enda Cunningham (Burnchurch) and Andrew Dillon/James Tierney (Cuffesgrange). In BU13 Singles Conor Dillon (Cuffesgrange), Matthew Murphy (Monroe), Jason Lafford (Kells) and Daniel Darwich (Dunamaggin), They all played well but didn't make the final. In BU13 Doubles Nicky Healy/Hugh Healy (Kells), Fionn Mahony/Paddy Cuddihy (Burnchurch), Jack Lennon teamed up with Tom Power (Callan), Ciaran Hickey/Liam Davis (Dunamaggin) Timmy Corr/Alan Cunniffe (Cuffesgrange). In the Final Fionn Mahony/Paddy Cuddihy (Burnchurch) lost out in to Cian Doherty/Oisin Farrell (Thomastown).
The girls from Kells Handball Club were in GU11 singles Molly Cunniffe (Cuffesgrange) and Shauna Hayes (Dunamaggin), Shauna lost out to Niamh Drennan (Galmoy) in the final. In the GU13 Singles Shauna Mahony (Burnchurch), Emily Shortall (Ballyhale), Emma O'Sullivan (Callan) and Emily Tynan (Kilmanagh). Emily lost out to Kerri Maguire (Clogh) in the final by one ace in a very close encounter. In GU13 Doubles were Lucy Fitzgerald teamed up with Moya Wilson (Ballyhale) and Emma O'Dwyer/Emily Phelan (Callan). Congratulations and very well done to you all.

Tidy Towns for Kilmoganny: A meeting will be held in st Eoghans Centre, Kilmoganny on Saturday 15th of February @ 2pm in the hope of forming a Tidy Towns committee for the village. We would encourage young and old to come along to the meeting and have a walk around the village together, in the hope of forming a plan to enhance, improve and enjoy the place where we live while spending time with our neighbours doing so.
Dunnamaggin GAA- Registration for all Members will take place on Saturday 22nd Feburary in St.Eoghans Centres,Kilmoganny @ 7.30pm and Sunday 23rd Feburary @ 11:30am in St.Leonards Hall,Dunnamaggin. Only Reg forms required for NEW members in 2020. So there will be no mail drops this year to existing members. Membership fees remain the same as last year.
Dunna Dash - This years Dunna Dash 5km family fun run and walk in aid of St.Leonard's National School will take place on Sunday 1st March at 12:30. Registration will be open from 11:30am in the school. This year we have added in a Kiddies 1km Dash for all those from 3rd class down . This will start at 12:15pm and all children will receive a medal on the day for taking part.
Windgap Camogie Club: Registration for 2020 takes place in Windgap GAA pitch on Sunday February 16th from 10.30am. For further information contact Emer O'Shea 086 609 5611
Free Book Shop open in Kilmoganny Centre on Tuesday and Thursday mornings from 10.30am to 12.30.Take one-leave one. Everybody welcome.Tea/Coffee/Chat. Reading Knitting,Art /Crafts,Poetry.etc. Anything goes, just come along.
Dunnamaggin Parish Development Group: An Art Group takes place every Tuesday evening in the Old School Dunnamaggin from 7.00 - 9.30pm. All levels of experience or none are welcome as the purpose of the group is to come together to share techniques and knowledge of painting on canvas. A small nominal charge is required to cover costs. To book a place please phone Gwen on 083 4544484
Social Dance Classes continue in The Old School, Dunnamaggin every Friday with Yvonne O'Neill from 7.30pm to 9pm. Get fit and have fun while you learn to dance the Quick Step, Jive, Waltz and many more. For more information contact Yvonne on 087 244 8535 or just pop along on a Friday