Hughes O'Brien Chartered Engineers & Assigned Certifiers Frank 086 8638648 ...
Weekly News 2nd March 2020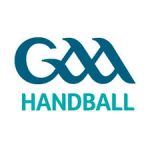 02 March 2020

Local Lotto Results Draw: 24th February 2020. Winning Nos. : 6, 7, 17.No Winner. Draw 5 * € 30. Shane Cahill ( Mags Cahill ),DERMS ( Mary Heffernan),Seamus Martin ( Helen Fennelly Martin),Claire O Neill ( Anne Hickey ),Gemma Phelan ( Jim Dalton ) Jackpot next week : € 6,400Venue : Dunphy's
St Eoghans Centre Kilmoganny: Bingo: Every Saturday night @ 8.30 p.m. and Cards: Progressive 25's every Sunday night in @ 8.30 pm. All Welcome
Kilmoganny Bridge Club: Results from February 19th 2020: 1st Kitty Meagher and Josie O'Gorman: 2nd Paschal Grace and Ellen Delahunty: 3rd Jackie Kenneally and Rita Townsend: 4th Nellie O'Shea and Gerry Fitzgerald. Bridge is held every Wednesday night at 7.20pm sharp in St Eoghan's Centre, Kilmoganny. Visitors and new members are always welcome.
Kells Handball Club Report to March 1st 2020: In the Juvenile Leinster 40 x 20 semi finals in BU13 Doubles Fionn Mahony/Tim Doherty (Kells) defeated Sean Cummins/Joseph Sheppard (Meath) and in BU14D John Hayes/Cathal Buckley (Kells) defeated Ben Moore/Lorcan Doolin (Dublin). In the Juvenile Leinster 40 x 20 finals in Girls Under 12D Emily Phelan (Kells)/Sinead Jones (Glenmore) lost out to Wexford (Amber Cronin Kenny/Boo Murphy); in Boys Under 12D Timmy Corr / Matthew Murphy (Kells) lost out to Wexford (Eoin Kinsella/Nathan Lawlor); in Boys Under 13D Fionn Mahony /Tim Doherty (Kells) lost out Wexford (Sean Fitzharris/Jamie Moran); in Boys Under 14D John Hayes/Cathal Buckley (Kells) defeated Wexford (Jamie Barnes/Joshua Roche) in a cracking three game thriller on a scoreline 15-11 14-15 15-8; in the Girls Under 17D Lauren Power (Clogh)/Rachel Doherty (Kells) defeated Wexford (April & Emily Moran) in two games 21-14 21-8. Congratulations and very well done to you all on reaching the finals.

Well done to the Girls from Kells. Running for Kilkenny City Harriers in the U15 Leinster Indoor 4 x 200m Relay final the three Kells Girls, Aoife Healy, Louisa Gilmore and Bláithín Holden were joined by their teammate Áine White and put in storming performances in both heats and final to take Bronze in a hotly contested race in the National Sports Campus. Kells was well represented at these championships with Noah Gilmore, Cormac Holden, Muireann Holden, Nicky Healy and Hugh Healy all competing for KCH. Well done to all.
Kells Historic Society is hosting a talk entitled the Dunnamaggin Murders on March 26th in Mullins Mills at 8pm by author and historian Tony Patterson.. In 1848 two locals named Prim and Yates were shot just outside Dunnamaggin. What ensued was one of the largest manhunts of that time in Ireland followed by a high profile trial. The Donemaggan murders as they were known was in every paper from Belfast to Kerry. Don't miss this opportunity to learn of some forgotten local history.
Free Book Shop open in Kilmoganny Centre on Tuesday and Thursday mornings from 10.30am to 12.30.Take one-leave one. Everybody welcome.Tea/Coffee/Chat. Reading Knitting,Art /Crafts,Poetry.etc. Anything goes, just come along.
Dunnamaggin Parish Development Group: An Art Group takes place every Tuesday evening in the Old School Dunnamaggin from 7.00 - 9.30pm. All levels of experience or none are welcome as the purpose of the group is to come together to share techniques and knowledge of painting on canvas. A small nominal charge is required to cover costs. To book a place please phone Gwen on 083 4544484
Community Gathering: takes place on International Women's Day this coming Sunday from 11.30am in the Old School. All welcome to come along to meet the neighbours, to chat and partake of a cup of tea or coffee.