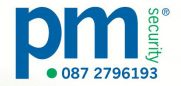 For all your security needs contact Padraig Moore on: 087 2796193 or pmsecuritysystems@gmail.com... ...
Weekly News 16th March 2020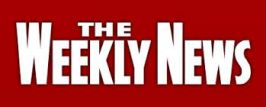 16 March 2020

Dunnamaggin Development Group: In the next few weeks we are aware of the potential challenges facing the elderly and vulnerable in our community. Dunnamaggin Development Group in conjunction with Dunnamaggin GAA Club and Kells Community Group has established a group of volunteers who will deliver medication, groceries, fuel etc.. to your door. If you need this service or have concerns and just need a chat please contact the following, who will in turn co-ordinate with the other volunteers. We have a very special community in Dunnamaggin Parish, lets get through this together. Stay Safe. Leaflets with details of how to contact the service will be dropped to everyones house in the coming days.
Local Lotto Results Draw: 9th March 2020. Winning Numbers ; 14, 17, 19. No Winner. Draw 5 * € 30. Noreen Power ( Jimmy McCormack),Aileen Moore ( Jimmy McCormack )
Alice Kelly ( Jimmy McCormack ), Brian Ireland ( Malachy Hogan ),Ella Mackey ( Cis Ryan ) Jackpot next Week ; € 6,700. Venue : Townsend's
Kells Handball Club Report to March 8th 2020: In the County 40 x 20 tournament games in Girls U10 Singles Ava Walsh (Kells) lost out in the semi final to the eventual winner Ciara Maguire (Clogh); in GU11 singles were Molly Cunniffe (Kells) and Shauna Hayes (Kells). Shauna defeated Niamh Drennan (Galmoy) in the final in the 3rd game 15-13. In the GU10 Doubles Alannah Dunne and Ava Walsh (Kells) lost out to Abby Flanagan and Sara Phelan (Clogh) in the Final. In the GU11 Doubles Molly Cunniffe and Ena Hickey represented Kells but were beaten in the Final by Niamh Drennan and Helen Delaney (Galmoy). In the Boys U10 singles representing Kells were Darragh McCormack and Matthew Corr. Darragh McCormack lost out in the Final to Shane Doyle (Windgap). In the Boys U11 singles were Jake O'Neill and Conor Manogue (Kells). Conor Manogue lost out in the Final to Joe Dowling (Talbots Inch). In the Boys U10 Doubles Matthew Corr teamed up with James Tierney (Kells) and Darragh McCormack with Steven Hoyne (Kells). Matthew and James defeated Clogh and Talbots Inch to make the final. Darragh and Steven defeated Talbots Inch 2nd pair and Windgap to make the final. In an all Kells Final Darragh and Steven defeated Matthew and James. In the Boys U11 doubles were Conor Manogue/Jake O'Neill (Kells) and Lorcan Mahony/Andrew Dillon (Kells). Conor and Jake defeated Sean Kavanagh/Jack Delaney (Talbots Inch) in the final. Very well done and congratulations to you all.
Kells Handball Club Report to March 15th 2020: In the Men's Open Senior Singles Patrick Funchion (Kells) lost out to Kerry (Dominick Lynch) 21-16 in the 3rd game. Peter Funchion (Kells) defeated Westmeath (Colm Jordan) and Tipperary (Ger Coonan). Peter lost out to Diarmuid Nash (Clare) in the quarter-finals. In the Cumann naBunscoil All Ireland championships held in Croke Park, Conor Manogue (Kells Handball Club) and representing the Gaelscoil Kilkenny, competed in the Boys U11 singles, where he played against the provincial winners from Connacht, Ulster and Munster. Congratulations on reaching the Finals. Hope you enjoyed the experience.
Family Carers Ireland in conjunction with Headway Ireland will be holding a workshop for Carers of a loved one with an acquired brain injury on Wednesday 8th April at 10.30am in the Cathedral Parish Centre, College Street, Carlow. Places are limited on this workshop & booking is essential. To book your place please contact 056 7721424. There is no charge to attend.
Kells Historic Society's talk entitled the Dunnamaggin Murders to be held on March 26th in Mullins Mills has been cancelled due to the covid19.
Recovery College South East: Following HSE guidelines in relation to COVID -19, the Recovery College South East , and the Involvement Centres of Carlow , Kilkenny and South Tipperary, will close until further notice. All Recovery education workshops in Carlow, Kilkenny , South Tipperary, Waterford and Wexford are cancelled until further notice. Samaritans 116123: Teac Tom 056-7796592:
St Josephs Home Kilmoganny: Those who wish to visits residents of St Josephs Home Kilmoganny are asked to phone ahead first as visitor restrictions are in place due to the Covid19 crisis. 051 648 091.
Kilmoganny Bridge Club: has suspended their weekly Wednesday meeting until further notice due to the Covid19 crisis.