Shop online at www.treacyscarpetsandfurniture.ie Carpets, Timber, laminate and Vinyl floors, Mattresses, beds and bedroom furniture, dining room, sui...
Weekly News 23rd March 2020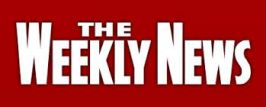 23 March 2020

Dunnamaggin Development Group: In the next few weeks we are aware of the potential challenges facing the elderly and vulnerable in our community. Dunnamaggin Development Group in conjunction with Dunnamaggin GAA Club and Kells Community Group has established a group of volunteers who will deliver medication, groceries, fuel etc.. to your door. If you need this service or have concerns and just need a chat please contact the following, who will in turn co-ordinate with the other volunteers. We have a very special community in Dunnamaggin Parish, lets get through this together. Stay Safe. DUNNAMAGGIN: Jim Hickey: 087 9667739; Mary Farrell 087 6350095 and James Rossiter . KILMOGANNY: Willie Kearney 087 2872573, Matt Doran 087 2470458 and Jane Fallon 085 1698534. KELLS: Philip Tallon 087 2831590, Mairead O'Donnell 086 1961417 and Inez Sheridan 087 6715364.
Kilmoganny Bridge Club: Results from March 11th: 1st Philip Brennan and Gerry Fitzgerald: 2nd: Carmel O'Sullivan and Emer Wallace: 3rd Mary Delaney and Margaret Dunne: Joint 4th Grace Landy and Elizabeth Lanigan: Jackie Kenneally and Rita Townsend. Kilmoganny Bridge Club is cancelled until further notice.
Kells Handball Club Report to March 22nd 2020 In the All Ireland semi final of the Adult 40 x 20 championships in the O35B singles Anthony Martin (Kells) overcame Aidan Connaughton (Mayo) in a two game decider 21-4 21-8. Good luck in the All Ireland. In the All Ireland semi final of the Juvenile 40 x 20 championships, in the BU14 Doubles Cathal Buckley and John Hayes (Kells) overcame Ruairi Kerr/ Martin Coyle (Tyrone) in two games 15-11 and 15-8. Good luck in the final. In the Adult County 40 x 20 championships in Junior Singles David Lafford (Kells) defeated Darragh O'Shea (Windgap) in 2 games but lost out to Billy O'Neill (Clogh) in the next round, Sean Foley (Windgap) defeated Donal O'Farrell (Kells), Dan Breen (Kells) defeated Diarmuid Brennan (Mothel) and then withdrew due to injury.

The Handball Alley is closed due to the Coronavirus. Stay Safe.