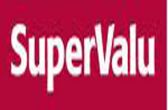 Green Street, Callan, Co. KilkennyTel: 056 7725603Fax: 056 7725153 Moblie:-086-8300102Email: dermotmccabe2@eircom.net OPENING H...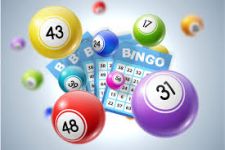 04 May 2020

BINGO online, fun for all the family play every Sunday, buy your card in Bobs shop in Kells and Petes in Kilmoganny for €2. Online cards available froml info@planreview.ie. Prizes for the first 10 full houses. Live stream on Facebook.com/KellsCommunity/ at 8pm Sunday. Join in for some virtual fun with your neighbours and friends and support the communities of DKK.

AWARE Life Skills online Programme open for registration: aware.silvercloudhealth.com/signup/aware
These are challenging and uncertain times we are all facing and this programme may be a great source of help to somebody at this time. Based on the principles of cognitive behavioural therapy (CBT), the Life Skills programmes are designed to help participants learn more about how we think and how this can influence our actions in helpful or unhelpful ways. The programme is aimed at individuals over the age of 18 years of age or older who are experiencing mild to moderate depression, stress and/or anxiety and would like to learn new ways to deal with life's challenges.
How many sessions are there?
Eight modules completed in your own time, over eight consecutive weeks. You will be able to review these sessions for up to 12 months afterwards.
Dunnamaggin Development Group: we are aware of the challenges still facing the elderly and vulnerable in our community who are cocooning. Dunnamaggin Development Group in conjunction with Dunnamaggin GAA Club and Kells Community Group has established a group of volunteers who will deliver medication, groceries, fuel etc.. to your door. If you need this service or have concerns and just need a chat please contact the following, who will in turn co-ordinate with the other volunteers. We have a very special community in Dunnamaggin Parish, lets get through this together. Stay Safe. DUNNAMAGGIN: Jim Hickey: 087 9667739; Mary Farrell 087 6350095 and James Rossiter . KILMOGANNY: Willie Kearney 087 2872573, Matt Doran 087 2470458 and Jane Fallon 085 1698534. KELLS: Philip Tallon 087 2831590, Mairead O'Donnell 086 1961417 and Inez Sheridan 087 6715364.
Kells Handball Club Report to May 3rd 2020:In the Adult Leinster 40 x 20 championships in the Ladies Junior C Singles Final Lauren Grace (Kells) defeated Rachel Doherty (Kells) in a closely fought game. In Junior C Doubles Cillian Lawrence / Steven Doheny (Kells) were unable to play Shay Walsh/Pat Crotty (Wicklow).