Hughes O'Brien Chartered Engineers & Assigned Certifiers Frank 086 8638648 ...
Weekly News 10th Aug 2020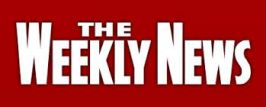 10 August 2020

Local Lotto Draw: Monday August 3rd: Winning Numbers : 17 , 30 , 33. No Winner. Draw 5 x € 30. Pat Fitzpatrick ( Pete Moran ),Evelyn Butler ( Townsend's ),MEVG ( Larry Costello ), William Hughes ( Anne Hickey ),Rat Townsend (Townsend's ). Jackpot next week € 7,450 Venue St. Leonard's Hall, Dunnamaggin.
Dunnamaggin and the River Glory: As part of the Nore Vision plan Pat Boyd Biodiversity Officer from Kilkenny County Council will be in Dunnamaggin to test the River Glory and do a survey on insects, in particular the dragonfly. He needs five interested people to help out this evening Wednesday August 12th at 7pm at Chapelizod Bridge. Contact Jim Keogh to get further information and register your interest 085 1301372. And make sure your wellies are waterproof.
Weekly Market in Kells: A Food and Craft Mini Market will be held each Sunday at Mullins Mill Kells from 12noon -5pm. Due to Covid 19 we have scaled back our usual Markets for safety purposes. Traders are rotated each month so something different each Sunday