Hughes O'Brien Chartered Engineers & Assigned Certifiers Frank 086 8638648 ...
Weekly News 31st August 2020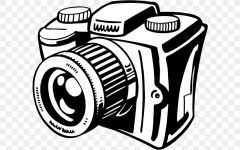 31 August 2020

Snap that: Life through the lens of Ireland's 18- to 25-year-olds
The Royal Irish Academy's Social Sciences Committee has launched a youth photography call (18- to 25-year olds) for an online exhibition. They are seeking submissions of photographs and captions that tell the story of things that help or hinder the lives of this generation of young people on the whole island of Ireland, from urban and rural communities. They would very much like to include the voice of Kilkenny youth in this project. The closing date is 30th September. More information at .https://www.ria.ie/news/humanities-and-social-sciences-committees-social-sciences-committee/snap-life-through-lens

Kells Handball Club Hello to everyone and hope you are all keeping well. We are progressing with our renovations of the alley. Due to Covid19 we missed out on our planned fundraising events. We are now going to run a 'Buy a Block' fundraising event where names will be permanently printed on a board inside the building. €5 Juveniles/OAPs/Students, €10 Adults and €15 for a family block. To buy a block money can be given to any Kells Handball Club Committee Member or payment can be sent to kellshandball21@gmail.com via Paypal. Looking forward to seeing you all back in the handball alley in the near future. Thank You.
Local Lotto Draw 24th August 2020 Winning Numbers : 11, 19, 29 No Winner. Winners of the Draw 5 x € 30. The 3 Amigos ( Anne Hickey ),Mags Cahill ( Mags Cahill ),Sonny Butler ( Pat Butler ),J & M ( Jim Dalton ),P & H ( Ellen Delehunty ) Jackpot next Week € 7,900 Venue : St. Leonard's Hall, Dunnamaggin. All welcome to attend
Kells Market: We are delighted to announce that further to new clarification on covid restrictions we have been told that our Mini Markets can re-open so we are back from Sunday 30th August at Mullins Mill Kells 12noon - 5pm every Sunday. Refreshments will be served all day. Kells Bridge is now open so if you are in Kells drop down and meet out traders
Dunnamaggin GAA - Piltown Draw tickets: It's that time of year again. Piltown tickets (€25) are now available from usual sellers/GAA club officials. They can also be purchased online at www.kilkennygaa.ie where you can select the club you wish to support. Sellers cannot call door to door this year due to the Covid 19 restrictions. This is an important fundraiser for Dunnamaggin GAA club so please support if you can.
Culture Night Star Weaving Workshop Join in a socially-distanced workshop at the Medieval Mile Museum on September 18th from 6pm - 9pm , where you will learn how to weave a simple 8-pointed star from recycled materials. Your star will join tens of thousands of others in the Amber Women's Refuge One Million Stars to End Violence project. Amber Women's Refuge, led by Siobhan McQuillan (Art Therapist) and Relief Worker, initiated a Star Weaving project in Kilkenny in December 2019 with the aim to raise awareness and provide information about Domestic Violence. Kilkenny County Council has recently partnered with Amber Women's refuge to support and promote this project and to get people weaving stars across Kilkenny and indeed the whole of Ireland. To date there is a total of 3000 stars weaved by Kilkenny Volunteers, these stars form a fantastic installation for Culture Night at the Medieval Mile Museum. No booking required for this workshop but access will be staggered.