Hughes O'Brien Chartered Engineers & Assigned Certifiers Frank 086 8638648 ...
Kells Handball Buy - a - Block fundraiser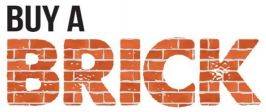 19 September 2020

Kells Handball Club Hello to everyone and hope you are all keeping well. We are progressing with our renovations of the alley. Due to Covid19 we missed out on our planned fundraising events. We are now going to run a 'Buy a Block' fundraising event where names will be permanently printed on a board inside the building. €5 Juveniles/OAPs/Students, €10 Adults and €15 for a family block. To buy a block money can be given to any Kells Handball Club Committee Member or payment can be sent to kellshandball21@gmail.com via Paypal. Looking forward to seeing you all back in the handball alley in the near future. Thank You.