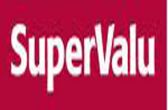 Green Street, Callan, Co. KilkennyTel: 056 7725603Fax: 056 7725153 Moblie:-086-8300102Email: dermotmccabe2@eircom.net OPENING H...
Weekly News 14th Sept 2020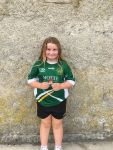 14 September 2020

Dunnamaggin GAA
Roinn B Minor Champions 2020
The Dunnamaggin Minor hurlers were crowned champions after a huge battle with Bennettsbridge in MW Hire Park Dunmore on Sunday afternoon last.
Dunnamaggin playing with the wind raced into the lead with some early scores but Bennettsbridge swept home the ball to the net after a scramble to even things up. The wind was a huge factor in the game with it being with Dunnamaggin in the first half. Ruairai Holden then scored an excellent goal to give back the advantage and Dunnamaggin continued to tag on the scores with the wind to give Dunnamaggin the advantage 1:09 to 1:02 at half time an advantage that they would need every bit of. Playing with the wind now Bennettsbridge stormed back into the game getting quick scores from play and Frees to draw the game in closer to them. A Converted penalty from Denis Walsh did extend the lead for Dunnamaggin but Benneettsbridge came back at them again. The end was frantic with the Bridge getting another goal to leave just 3 between the teams and the Dunnamaggin side were wishing for the whistle to blow and finally it did. A three point win for Dunnamaggin. Dunnamaggin 2:13 Bennettsbridge 2:10 Panel Tom Buckley, Eoin Shiel, Jimmy O'Neill Captain, Cathal Walsh, Aaron Moore, Shaun O'Keeffe, Colin Fitzpatrick, Denis Walsh, Mikey Thomas, Ruairai Holden, Joe Fitzpatrick, Tom Lodge, Cathal Buckley, Craig Drennan, Aidan O'Neill, Ross O'Neill, Sean Lawton, Sean Rossiter, Mark MacEaneany, John Hayes, Nathan Treacy,Noah Gilmore, Gavin McMahon, Sam O'Shea, Killian Tallon.
Lotto Syndicate results: The GAA Development Fund Lotto Syndicate winners for July, August, September are:- July: Seamus Kelly, Tommy Maher Snr. August: Emma Keegan, Anne Davis. September: Derek & Dolores McLoughlin, Noel & Elaine Hickey. Well done to all and thanks to all again for your support.
GAA Juvenile Pitch Redevelopment. After a period of bad weather work has resumed on the Juvenile pitch redevelopment. The pitch has been de-stoned and is currently being slit drained at 1 meter intervals and then will have more sand applied to it and sowed.
Three County Finals The Juvenile section of the Dunnamaggin GAA club has reached County Hurling Finals in U13 Roinn A1,U15 Roinn B & U17 (Minor) Roinn B . This is an unbelievable achievement from a small country parish and a great bunch of players and mentors. The Minors play Bennettsbridge on Sunday ( will have been played after this is gone to print) having beaten Glenmore (who had beaten them in the league stage) in the Semi Final. The U15's also play Bennettsbridge next Sunday having beaten Piltown in the Semi Final and the U13's play Gowran on a date TBC having beaten Danesfort in the Semifinal (who had previously beaten them in the League section). Best wishes to all Players and Managements and a Special Thank you to all the team sponsors and those who have been so good to us since the various teams have qualified in coming forward with sponsorship.
Kells Handball Club Report: It is great to see some handball action after all these months. The Juvenile 60 x 30 county championships in singles only were the first games to take place indoors since March. In Kells, we had to play off trials to see who represented the Club. The eventual winners to represent Kells Handball Club were in Boys U12 Singles Daniel Darwich; in BU13 Fionn Mahoney; in BU14S John Hayes was defeated in the County Final by Anthony Clifford (Talbots Inch); in BU15 Joseph Prendergast was defeated in the County Final by Michael Brennan (Clogh); in BU16S Harry Delaney was defeated in the County Final by Conor Holden (Kilfane).
The only girl to represent the Club In GU13 Singles was Shauna Hayes who defeated Jenny Saunders (Windgap) in the Final. Congratulations and very well done to you all. Hope all our members are keeping well and staying safe.
Our 'Buy a Block' fundraising event is on going. Buy a block and your name will be permanently printed on a board inside the building. €5 Juveniles/OAPs/Students, €10 Adults and €15 for a family block. To buy a block money can be given to any Kells Handball Club Committee Member or payment can be sent to kellshandball21@gmail.com via Paypal. Looking forward to seeing you all back in the handball alley in the near future. Thank You.
The annual Dunnamaggan Gymkhana was held on the lands of Larry & Kathryn Costelloe, Goodwsinsgardens. The event (ran in aid of local charities St Joseph's Home and Kilkenny Home care Team) attracted a large number of entries. The excellent field conditions and a lovely sunny day ensured a very successful day for all the participants. Unfortunately due to COVID-19 restrictions it was held as a "No spectator event" and the events such as Tiny Tots and Dog Show could not take place. We look forward to events resuming post-COVID! The raffle winners included winners from outside County Kilkenny and two local winners. Congratulations to the Committee for running such a successful day( under strict COVID-19 guidelines) and supporting these worthwhile local charities in these difficult (COVID-19) times.
Dunnamaggin Local Lotto Results: 7th September 2020: Winning Numbers: 10 , 14 , 20. Congratulations to Jackpot Winner : Nellie O Shea ( Aidan Farrell ): Jackpot next week € 1,000.
Venue : St Leonard's Hall, Dunnamaggin. All welcome to attend the draw.

Culture Night Star Weaving Workshop Join in a socially-distanced workshop at the Medieval Mile Museum on September 18th from 6pm - 9pm , where you will learn how to weave a simple 8-pointed star from recycled materials. Your star will join tens of thousands of others in the Amber Women's Refuge One Million Stars to End Violence project. Amber Women's Refuge, led by Siobhan McQuillan (Art Therapist) and Relief Worker, initiated a Star Weaving project in Kilkenny in December 2019 with the aim to raise awareness and provide information about Domestic Violence. Kilkenny County Council has recently partnered with Amber Women's refuge to support and promote this project and to get people weaving stars across Kilkenny and indeed the whole of Ireland. To date there is a total of 3000 stars weaved by Kilkenny Volunteers, these stars form a fantastic installation for Culture Night at the Medieval Mile Museum. No booking required for this workshop but access will be staggered.

Recovery College South East – Online Recovery Education Programme
You are invited to join us in our new Online Recovery Education Programme. It is free and will help us all feel connected and supported during these times of uncertainty. For detailed information on the workshops, please go to the Workshop Section of our Website – www.recoverycollegesoutheast.com. For an enrolment form please phone us on 086 1746330
Bookings now open for Living Well Webinar: Are you a health or community professional supporting people living with a long-term health condition?
Would you like to hear more about Living Well? Do you know how Living Well can support people with a long-term health condition to self-manage? Choose from 4 days and times: Wednesday 9th September 2020, 6pm – 6.40pm Friday 11th September 2020, 11am -11.40am Tuesday 15th September 2020, 8.15am – 8.55am
Wednesday 16th September 2020, 12.30pm – 13.10pm To book email your preferred day and time slot to: Ciara at selfmanagementsupportsSECH@hse.ie
Or text 087 4088325

Snap that: Life through the lens of Ireland's 18- to 25-year-olds: The Royal Irish Academy's Social Sciences Committee has launched a youth photography call (18- to 25-year olds) for an online exhibition. They are seeking submissions of photographs and captions that tell the story of things that help or hinder the lives of this generation of young people on the whole island of Ireland, from urban and rural communities. They would very much like to include the voice of Kilkenny youth in this project. The closing date is 30 September. For more information see:.https://www.ria.ie/news/humanities-and-social-sciences-committees-social-sciences-committee/snap-life-through-lens