Shop online at www.treacyscarpetsandfurniture.ie Carpets, Timber, laminate and Vinyl floors, Mattresses, beds and bedroom furniture, dining room, sui...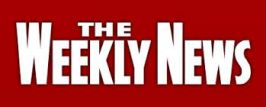 05 October 2020

Local Lotto Draw Results: 21st September Winning Numbers : 10, 14, 24 No winner of Jackpot. Draw for 5 x € 30. Jim McCormack ( Jim McCormack ), Jane O Keeffe ( Michael O Keeffe) Michael Walsh ( Pete Moran ),Anne Hickey ( Anne Hickey 0,Sinead Roche ( Nellie Maher). Jackpot next Week : € 1,450 Venue : St. Leonard's Hall Dunnamaggin @ 9pm. All Welcome.
'Craic'd - letting the light in 2020'– 8th to 11th of October Craic'd - Letting the Light In 2020 is Lifelinkk's sixth annual celebration of world mental health day which takes place each year globally on October 10th. It is a day to celebrate positive mental health and promote the organisations in Kilkenny that offer solutions to those who need support in improving theirs, which this year is needed more than ever. See the link to this years Kilkenny Craic'd Booklet and Programme full of events.https://indd.adobe.com/view/40b56254-57ba-4c73-a864-251d845f3579
As part of Craic'd 2020 Lifelinkk will be hosting an Afternoon Tea Dance with a difference. Dan the Man, the musical maestro from Carlow, will again provide the music live, but from the studios of Community Radio Kilkenny City. Pull back the tables, make space on the floor of your living room or kitchen, stick on the radio and dance to Dan the Man on Thursday October 8th at 3pm. If you are outside the reach of Community Radio Kilkenny City you can join online via their website. Contact the radio before hand or on the day to request a particular song for Dan to play. Send photos of your Afternoon Tea Dance and comments by private message to Craic'd's facebook page and they'll be published. Next year Lifelinkk hope to host to a proper Afternoon Tea Dance where we can connect in real time, but for now thanks to Community Radio Kilkenny City we'll dance anyway.