Shop online at www.treacyscarpetsandfurniture.ie Carpets, Timber, laminate and Vinyl floors, Mattresses, beds and bedroom furniture, dining room, sui...
Weekly News 11th Oct 2020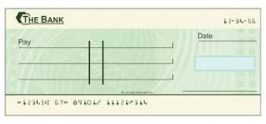 11 October 2020

Kells Senior Citizens Party Committee have decided that we could no longer hold our Christmas Party safely. The decision was made to give the money collected from Split The Pot to local bodies: Kells Handball Club €1000; St Josephs Home, Kilmoganny €750: Kells Scouts €500 and kells National School €250. On behalf of KSCC the committee would like to thank everyone who gave donations during the year and also to all those who helped and cooked over the years.
Dunnamaggin Gymkhana: Despite all the issues and difficulties surrounding the current pandemic, a very successful Gymkhana was held despite having to be run behind closed doors. This success is due to many reasons- our very generous sponsors, all our workers , helpers and Committee members and the generosity of Larry and Kathryn Costelloe in providing the excellent land on the day. We were blessed also to have had a nice sunny day! Again, due to the current circumstances, our usual presentation to St Joseph's Home and Kilkenny Homecare Team has been deferred. We are delighted to say that €6,000 was made on the day and that two Cheques for €3,000 each have now been issued to St Joseph's Home and Kilkenny Homecare Team.
Kells Handball Club Report to 11 October 2020: In the 60 x 30 Juvenile County Championships in U10 singles Darragh McCormack (Kells) was defeated by Shane Doyle (Windgap) in the semi final and Matthew Corr (Kells) defeated Dara Ryan (Kilfane) in the other semi final. In the Final Matthew Corr lost out to Shane Doyle.
In the Boys U11 singles Jake O'Neill (Kells) defeated Josh Lawlor (Clogh) but lost out in the semi final to Joe Dowling (Talbots Inch) and Conor Manogue (Kells) defeated Sean Kavanagh (Talbots Inch) in the other semi final. Conor Manogue (Kells) defeated Joe Dowling (Talbots Inch) 11-3, 11-9 in the Final. Congratulations and very well done to you all.
Free Stress Control online programme
HSE Health and Wellbeing is hosting an online, free Stress Control online programme which began on Monday, 5th October. The programme, which helps participants deal with their stress and learn skills to support their mental wellbeing, is made up of six online sessions of an hour and half each. To join simply go to stresscontrol.ie to register. Sessions are available every Monday and Thursday and are broadcast at 2pm and 8:30pm (they will also be available up for 48 hours after each broadcast).