Hughes O'Brien Chartered Engineers & Assigned Certifiers Frank 086 8638648 ...
Weekly News 19th Oct 2020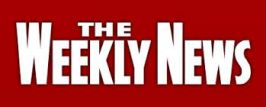 19 October 2020

Local Lotto: The local lotto has been suspended due to Covid19 Level Three restrictions and will restart in due course.
Kells Senior Citizens Party Committee have decided that we could no longer hold our Christmas Party safely. The decision was made to give the money collected from Split The Pot to local bodies: Kells Handball Club €1000; St Josephs Home, Kilmoganny €750: Kells Scouts €500 and kells National School €250. On behalf of KSCC the committee would like to thank everyone who gave donations during the year and also to all those who helped and cooked over the years.
Free Stress Control online programme
HSE Health and Wellbeing is hosting an online, free Stress Control online programme which began on Monday, 5th October. The programme, which helps participants deal with their stress and learn skills to support their mental wellbeing, is made up of six online sessions of an hour and half each. To join simply go to stresscontrol.ie to register. Sessions are available every Monday and Thursday and are broadcast at 2pm and 8:30pm (they will also be available up for 48 hours after each broadcast).