Hughes O'Brien Chartered Engineers & Assigned Certifiers Frank 086 8638648 ...
Weekly News 26th Oct 2020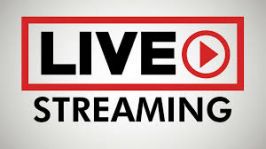 26 October 2020

Live Streaming of Mass
Mass from St.Leonards Church, Dunnamaggin will be Live streamed through the Dunnamaggin GAA Facebook Page for the next few weeks. 11am Sunday mornings. Please spread the word.
Really helpful link to all the supports and services available to us all for our mental health during this latest lockdown. https://www2.hse.ie/services/mental-health-supports-and-services-during-coronavirus/ Stay safe and well.
FREE Family Carers Emergency Scheme "One of the biggest worries for family carers is what will happen to the person they care for if they are in an accident or suddenly take ill. The Family Carers Ireland FREE Emergency Scheme can put your mind at rest with access to a 24/7 emergency helpline. Joining the scheme will ensure that the person you care for will continue to receive the support they need during a time of crisis and from people you trust. This can be completed in 4 easy steps:
Complete the Emergency Care Plan: Nominate 2 People: Return the Plan to Family Carers Ireland: Should an emergency happen, we contact your nominated people & put a care plan in place. This scheme is in partnership with An Garda Sìochàna, National Ambulance Service, Irish Red Cross & Order of Malta. For more information on this scheme please visit www.familycarers.ie/carer-supports/help-advice/emergency-care-scheme or contact our Freephone Careline on 1800 24 07 24 "
Living Well Programme - your toolkit for better health: Living well is a free group self-management programme for adults with long term health conditions. The programme supports you to develop skills which will help you to live well with a long-term health condition(s). For more information visit www.hse.ie/LivingWell or contact Catriona 087 2939881 or Ciara 087 4088325 or email SelfManagementSupportsSECH@hse.ie